Want a Liquor Store Point of Sale System That Works For You?
We know that selling spirits, wine, vodka, rum, tequila, gin, brandy, whiskey, absinthe, and other alcoholic beverages have legal requirements for cashiers and customers. ACID's liquor store POS system has your back in a way no cash register ever could!
Sell through retail & online channels

Scale automatically for years to come

Very low credit card processing rates

All your current data will be transferred
Send your contact or call 972-503-6422
Is Your Liquor Store Point of Sale System Holding You Back?
Your competitors are all getting modernized, and now you can too! ACID POS can help you with a fully scalable system that fits your exact needs now and can easily grow as you do. Offering stellar support and response times!
Your liquor store POS system can have all the features you want when you install an Advanced Customer Information Delivery POS solution. We designed ACID with the flexibility and power that your wine shop needs.
You can configure ACID so that employees in training or underage staff needs an adult cashier approval before transactions are completed. You can also set conditions for secondary approvals when certain cashiers are selling specific items too. For instance, you might choose to use this to protect your high-dollar liquors.
Our liquor store point of sale system supports all of the features you want for your business. ACID is cloud-based, so you don't have to install or maintain any expensive back-office hardware or software. You can begin with just the terminals you need today and then add more as your business grows.
ACID POS brings you the lowest processing fees in the industry. Our liquor store point of sale system partners with Worldpay, Fiserv, BridgePay, and over 80 other merchant processors and gateways. It is the ideal credit card chip terminal for your retail store.
The best ways to garner customer loyalty are to know your patrons and learn how to encourage them to have repeat business with you. Our liquor store point of sale system can track your customers' history. You can create loyalty rewards or offer automatic VIP discounts as customers reach different purchase levels with you.
If you want to create incentive clubs or give discounts to specific groups like seniors, you can do that too! And it is easy to run sales and promotions with our liquor store POS that includes any product, date range, or other conditions you need. Coupons and gift cards are also simple to create exactly as you want them. There are multiple configurable discount and sale options with ACID!
Your loyalty programs, coupons, gift cards, and other incentives will work at your website and all of your stores. Customers and cashiers can check reward points and gift card balances at any ACID terminal and also online.
With our liquor store POS, you can always check your real-time stock to see its value. ACID also lets you add new merchandise, adjust stock, or transfer inventory from a warehouse or another store. The system features perpetual inventory accounting in real-time, and there are many flexible inventory accounting reconciliation methods.
Depending on the laws in your jurisdiction, you may opt to allow purchases on your website for delivery, in-store or curbside pickup. ACID POS can easily take orders and payments, or your delivery drivers and cashiers can complete purchases in person if they need to check identification.
ACID POS supports the latest PCI and PA-DSS standards, unsecured swipes (not preferred), RFID chipped, Apple Pay, and near-field communication contactless payments. Our liquor store POS terminals are 100% compatible with the ACID system, and our tablets can be used around your store or with cellular connections from anywhere.
An ACID liquor store shop point of sale system is never out-of-date because it is cloud-based and remotely maintained and updated with the latest features. We want to be your liquor store POS solution. Talk with us to find out how you can get started with ACID!
Retail POS system that does it all!
Run multiple retail stores in live sync
Run multiple websites in live sync
Offer delivery service or store pickup
Best processing rates in the industry
Message from our CEO:
"We understand that running efficient point of sale at your store is an ongoing process and we are dedicated in delivering stellar customer service at any point. As our customer, you are part of ACID ecosystem that you can rely on for years to come. We will make your transition as smooth as possible and continue to bring you the most advanced pos system on the market. Feel the difference that ACID POS makes!"
CONNECT ACID POS TO POPULAR PLATFORMS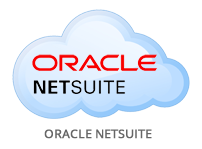 ---