ACID Point of Sale Software
The Advanced Customer Information Delivery software is what makes our system really shine. We know that same solution does not fit everyone out of the box. But the scalability and flexibility of the ACID platform lets us tune ACID to fit your business. Our features and components are flexible to fit your needs, and they also stay current with future cloud developments and secure payment updates.
Our point of sale software and hardware solution is created with store owners in mind
Our unique custom designs are based on the needs of the store owner. Your customers will love checking out faster, getting refunds without delay, and receiving product offers. Prospective customers will enjoy marketing specifically tailored to their needs.
"Advanced Customer Information Delivery" (ACID) is a scalable, modern, cloud-based point of sale solution that bridges the divide between your retail store and your online eCommerce website. Using ACID consolidates your entire business, including multiple stores and sales channels, into one centralized system. Effortlessly see the big picture of your sales and inventory with ACID.
"We love Acid for all analytical features and synced inventory. We tried several POS systems and Acid is new and exciting to work with."
Jennifer L., Ocean Supply – La Jolla, CA
Learn more about ACID Point of Sale Software
Powerful but flexible and easy to use, ACID has evolved over years of implementation as we have listened to what our customers needed. Features like security, speed, reliability and reporting are the hallmark of any excellent system, and ACID delivers on them all. However, we go much further in offering other components to help you better understand your customers and how to maximize positive interactions with them.
You can review some of our more popular features, but customized ACID implementation modules are also available.
ACID is partnered with First Data, Fiserv, Bridgepay, and Worldpay (formerly Vantiv) in order to provide you with lowest processing fees available. Additionally, the system is capable of connecting to over 80 different payment processors!
You never have to worry about security or compatibility, as the system is always updated to the latest PCI and PA-DSS standards. ACID supports unsecured swipes (not preferred), RFID chipped, Apple Pay and NFC contactless payments.
We focus on speed, usability, and security, but the additional functionality is where ACID shines. Schedule a Free Consultation with us, and our team will be happy to show you what we can do for you!
Multi-Store Live Sync
Full eCommerce Sync
Multi-Inventory Sync
Purchase Orders
Till Management
Employee Management
Store Pickup Options
Ticket Management
Chip Card Terminals
Apple Pay / Contactless
Point of Banking
Refund & Returns
Voids & Reversals
Tip Management
Store Credit Accounts
On Hold Management
Gift Cards
Smartcard & PIN Access
Remote Access
Multi User Permissions
Custom Fields
Purchase Power Index
Loyalty Discounts
Rewards Program
Item & Cart Discounts
Hourly / Daily Rentals
Acid Reporting
Custom Reporting
Daily Sales Summaries
Inventory Valuation
Perpetual Inventory
Inventory Forecasting
X and Z Reports
Custom API
Credit Card API
"Acid is our hub for all of our coffee shop internal operations. It is a perfect combination of customer loyalty and quick sales."
James & Brian, Cover Coffee – Wichita, KS
CONNECT ACID POS TO POPULAR PLATFORMS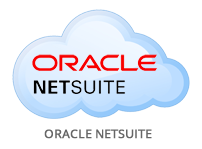 ---