Point of Sale – POS System for your Retail Store
Investing in a Point of Sale system is an impactful decision on your bottom line. There are many parts to consider from starting cost to actual functionality.
A proper POS system can streamline your retail outlet and saves time. A flawed one can complicate even the smallest things, thus making the process of checkout frustrating for anyone at the payment counter. You need a POS system that secures every retail transaction, maintains a record of your customer's contact details, dynamically evaluates employee performance, and generates sales reports in real time.
Our user-friendly POS solutions check all the above-mentioned positive points to assure complete peace of mind when selecting your next hardware and software pos platform. We present small retailers the freedom to sell, manage daily operations, and grow their retail store business in every way possible, or so called omni-channel.
Our POS software for retail business is compatible with multi-inventory, mulit-ecommerce & multi-store management system.
Enterprise Level POS System Features
Any POS system can ring up sales. But as businesses grow, they realize they need more from their POS system. The other guys may hit you with fees for advanced features. Or worse yet, tell you to buy expensive third party Enterprise Resource Planning or accounting software to get what you need. ACID includes powerful features, including advanced reporting, real-time multi-warehouse inventory management, accounting features, and much more. We built what you need into ACID so you don't have to pay more down the line to get the functionality your business needs.
6 Factors To Consider When Selecting A POS System For Your Retail Store
➔ POS Initial Setup Time And Cost
➔ Payment Processing Fees
➔ Equipment Buying Or Rental Costs
➔ POS Software Fees
➔ POS Software Features
➔ Accessibility and Security
We've rounded up three key factors you must think over when considering a POS system purchase for your retail store:
Seek Transparent Monthly Services
The old versions of Point of Sale systems requires you to obtain the license of software by paying an annual fee or signing up for a multi year contract. Plus, you'll have to pay an additional fee each year for software upgrades.
With our cloud Acid POS, services are offered with low monthly fees and the freedom to cancel the service anytime.
At ACID, we offer a broad spectrum of packages to cater to the requirements of every retail business while staying within their budget. You can connect with our retail point of sale experts for the right advice and get the most competitive quote by filling out an online inquiry form on our website.
Most cloud based pos companies provide a monthly subscription and upgrade their software. Since we do not lock you into any long term contract, you can easily progress at your own pace and scope of work.
Don't Lease, Buy The POS Hardware
Renting or leasing may seem like an easy option, especially for small retail outlets, but in most cases, you end up paying more money than the actual market worth of the equipment is. The industry experts believe investing in POS equipment is a long-term smart investment.
The biggest shortcoming associated with leasing the equipment is that the rent or lease contracts of most companies are non-cancelable. So, if you have closed down your retail establishment, you could still be liable for the lease of the contract.
Therefore, buying the POS hardware is the right decision, even if you comprise a few features to cut down the initial cost.
At ACID Point of Sale, we provide best-in-class software & hardware solution. At our online store, you can easily select the best Point of Sale hardware for your small retail business.
POS System Compatible with Your Payment Processor
Our Point of Sale systems are compatible with all popular payment processors and gateways, while others give you one or two options. Nowadays, there are many service providers offering their own processing solutions and require you to select that option even though processing fees are much higher than any standardized processing fees on the market.
Since credit card processing is typically expensive if you have high sale volumes, you need to select a POS machine that works with your preferred payment processor. This way, so you can compare and select affordable low rates and fewer fees.
If you've already picked a payment processor and inked a long-term contract, let us know about it. Chances are we ae already working with the processor and can offer you even better processing fees. Retail POS system can be tricky so do your detailed research before signing a contract with a credit card processor,
ACID Point Of Sale System – Get the Best!
Acid POS system software for retailers is packed with both conventional and latest features, that a brick-and-mortar retail store needs. We offer transparent pricing with a monthly subscription.
Software offers an impressive selection of features that simplifies product management, keep track of inventory, Alerts the retailer when the stock is running out, and ensures secure transactions.
CONNECT ACID POS TO POPULAR PLATFORMS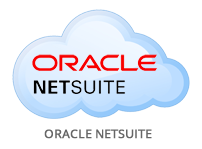 ---