Advantages of Cloud Powered POS Systems
Point of sale software is in a persistent evolution phase, with technological progressions making POS systems an apt replacement to traditional cash registers. Same goes for traditional dedicated servers moving to cloud based.
Nowadays, brick-and-mortar stores fancy payment processing systems that run on smart gadgets rather than spending on costly equipment. Not just that, eCommerce merchants are also in the quest for ready-to-employ, cost-efficient POS solutions. This is where cloud-based point of sale systems have a substantial role to play.
Before digging any deeper, it is imperative to have a quick understanding of cloud-based POS software:
Cloud-powered POS software has been creating a lot of buzz in the POS industry, and its popularity is thriving with each passing day. A cloud-based POS system can be accessed from the web and compatible with a number of hardware-printers, drawers, and cash registers, etc.
The cloud integration with POS software makes the payment processing system, cost-efficient and convenient for retailers, as they can easily access the customers' data anytime from anywhere – with Internet connectivity and a smart device.
How a Cloud-Based POS System Works?
In a conventional client-server POS system, retailers have smart gadgets for processing orders.
Typically, there are monolithic terminals at the checkout counter and bar top or host stand. The processing operations happen via the main computer installed on the back end. Then, there's wired network connectivity, managing the flow of data between the POS server and terminals.
With a cloud-based point of sale system, you no longer need a server as the network is wireless. So, a cloud solution is cost-effective, provides greater functionality, simple-to-use, and presents more flexibility.
Key Advantages of Cloud-Based POS System
Cost
Cloud technology has made the point of sale system highly cost-friendly.
Not too long ago, retailers had to buy bulky hardware upfront, obtain licensed POS software, and pay off terminal and maintenance fees.
However now with the cloud, merchants need to sign up for a reasonably-priced subscription package to access the software.
Simplicity
If you have used the conventional retail POS system, then you probably know how baffling it is to maintain an in-store server, computer networks – from the setup to maintenance, it's time-consuming.
With the cloud, you only need to buy or rent the software, start accepting the customer orders, and processing payments, in no time.
Flexibility
Cloud-based POS solutions can be adapted in any stage, as per your retail store needs and monetary limitations.
You can easily upgrade your existing POS system to cloud POS with a little fuzz.
Boosts Profit
A cloud-powered point of sale system provides integral customer data that's crucial to make marketing strategies to maximize profits.
A retail store owner can thoroughly analyze, mine and interpret the data to create targeted marketing campaigns in accordance with their customers' buying habits & sales demographics.
The cloud-based POS solutions have numerous intuitive features, such as employee performance tracking, data monitoring, and managing sales records.
All this and more to simplify your business.
Data Protection
By migrating from an in-store POS system to the cloud, you minimize the risk of data loss, as the latter keeps everything safe & secure on a third-party server.
A Cloud-based point of sales system works with highly secure servers installed in different parts of the world. The service providers upgrade their systems with up-to-date security methods and techniques to prevent data theft with minimal uptime.
Speed
Through last on the list, speed is one factor that makes a compelling case for switching from a standard POS system to a cloud-based point of sale solution.
Generally, retailers confront the trouble of slow checkout lines. No one enjoys waiting in a queue as the guy at the counter is typing a sales purchase bill.
With a cloud-powered POS system, your staff will have swift and quick access to product information, enabling excellent customer satisfaction and quickly making your store enabled with best pos system for small business.
Do you doubt the reliability of a cloud-based POS system or have more questions? Talk to our POS experts now!
CONNECT ACID POS TO POPULAR PLATFORMS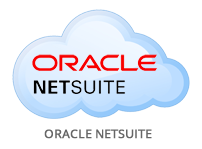 ---