Acid Point of Sale Payment Processors
Our primary payment solution is our own ACID Pay. Enjoy low transaction fees, zero monthly fees and state of the art latest Verifone credit card terminals. We can beat or match any offer. Processing payments with us is a breeze – you simply know you are getting the best rate and you don't have to deal with "middleman" in the process. We connect directly to gateway with latest cloud based connectors and setup only takes a day.
If you are starting with a new store or simply want a better rate on your existing payment processor partnership – we can help you. By integrating Acid Point of Sale system, we can guarantee you one of the best rates in the industry. This applies going with our processor or selecting one of your preferred ones below.
Your Preferred Processors
Payment gateways we directly support and integrate through First Data (Card Connect), Bridgepay, Worldpay (formerly Vantiv), USIO, PayNow and others.
Please note that if you are using eCommerce website in conjunction with your ACID Point of Sale you can also separately use direct gateways like Paypal, Stripe or Authorize.net.
Our terminals accept variety of latest chip card payment methods including: Credit, Debit, EBT, FSA, Gift Card, and Level 2 and 3 processing. On credit cards we can accept MasterCard, Visa, American Express, Discover and JCB.
For fraud prevention we have systems in place to check on AVS, CVV2, CVC2 and CID, Tokenized Transactions, PA-DSS Cerified, MSR Ecrypted cards, and Magentic Swipe verification as well as Chip card verification.
PLEASE NOTE: At this time we are not working with any ISO or affiliated networks. We only connect directly to gateways.
DIRECT CONNECTION: First Data (CardConnect), Worldpay (Vantiv), USIO and others that we have strong partnerships – the transactions and account management you will have direct access both within Acid Point of Sale and and Card Connect / Worldpay website. No need to be constantly logged into both sites.
CONNECT ACID POS TO POPULAR PLATFORMS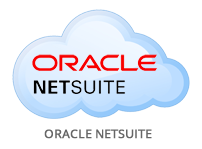 ---