Magento POS that runs efficiently on ACID
Magento 2 is a leading eCommerce platform.  Both Community and Enterprise versions have many features, and retailers often select this platform to run their online operations. Our Magento 2 POS solution makes running multiple retail locations, warehouses, and an eCommerce site easy to manage, and allows fast computation of profits at any time.  All inventory and sales across all platforms are tracked by the system and it is a strong and solid all-in-one solution.
ACID offers the best Magento POS solution for your retail business!
Our ACID POS solution is the most robust Magento implementation that you can get on the market today. Our system is essentially a seamless bridge between the physical and online store inventory all centered through your Magento 2 platform. The retail pos system is fully scalable and can adjust as your business grows.
Why go with ACID POS and Magento 2?
Seamless compatibility of data between Magento 2 platform and Acid POS is the essence of successful and profitable retail store(s) management. ACID POS achieves full retailer success through several points that play a pivotal role in your day to day operations.
Certifications & Processing
Certified by top credit card processors and gateways (Worldpay, Bridgepay, FIS,…).
Lowest credit card processing fees in the industry. We match your current rate!
PIN Debit, Contactless, ApplePay with PCI security and data protection.
We Understand Magento
Our team produced over 250 Magento custom eCommerce websites.
ACID POS can connect to multiple ERP/CRM services and offers internal accounting.
ACID POS offers cloud servers as well as API for even most challenging setups.
Excellent Service & Support
ACID POS is a USA based company with support located in Austin, Texas.
Help Center is available with extensive videos, instructions, and user guide manuals.
Our software upgrades automatically without additional costs to customers.
The fundamental feature of a Magento POS system is creating an order that is processed and managed by inventory available for both a physical store as well as a virtual store. You can review receipts both through the Magento platform and an ACID POS at any time.
Any sized retailer can benefit from efficiently monitoring their customers, inventory, stores, sales and employees. This solution is perfectly suited for businesses in their incremental growth phase and require for their retail pos system to be fully scalable to adjusted for growth.
To simply put, small to big retailers can efficiently monitor their customers, inventory, stores and employees. And, keep track of daily transactions, without any hiccups or issues along the way. Take a look at some of our demo screenshots:
Magento POS compatibility offered by ACID POS
Inventory management
Our Magento 2 POS system integrates with your eCommerce store for seamless inventory management. This further synchronizes efficient stock management for retailers.  This means that out of stock scenarios can be more easily avoided.
Besides inventory management, our ACID POS system offers clear insights into both physical and virtual stores at any time.
Decrease manual workload
Our ACID POS system enables your physical and online store to simultaneously run securely and efficiently. Out automated processes reduce manual efforts, and enable your staff to focus on other productive aspects of the store.
Improves productivity
The Magento 2 POS plays a massive role in boosting business productivity.  It generates a real-time report of best-selling products, and also alerts you to stale inventory.
Additionally, the system allow retailers to offer exclusive deals and customers to their customers based on shopping behavior.
Streamlined processing of sales
This feature is useful for stores having more than one warehouse. Our system synchronizes all the inventory locations in the same database.  Centralizing inventory management aids in the efficiency of tracking of stock, establishing price consistency, and daily reporting. A centralized selling point is big benefit of choosing a Magento POS for your online store.
Track employee performance
An ACID POS system helps to track every crucial activity of the staff during every sale.  We empower managers to track the sales score of each employee.  Our systems establish a healthy competitive environment to encourage peak sales performance.
Create optimized checkout
The multiplication of bar codes has revolutionized the way products are processed, by making handling faster and more efficient.  Processing bar codes in our system optimizes the checkout process.  A Magento POS system maintains the record of every checkout made in your physical or online store and records customer data associated with every sale.
Highlights of our Magento 2 POS system (ACID)
➔ Accepts multiple payment methods
➔ Quick, smooth and accurate order processing
➔ Multi-store and multi-inventory capability
➔ Employee attendance and permission management
➔ Label creator and barcode organization
➔ See ALL Magento Features
CONNECT ACID POS TO POPULAR PLATFORMS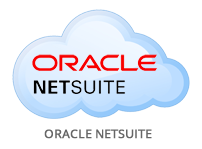 ---