ACID POS is used by practically every industry type, and can be easily customized to fit your style and needs. We support a wide range of retail stores from clothing to tobacco; however we are not currently supporting bars and restaurants. Our systems are equipped with customer information features and tools that are well beyond simple restaurant order management.
Acid Point of Sale is optimized for managing retail store operations including eCommerce, warehouse, ordering, employee and customer management.
On location (Austin, TX)
Here are some highlights from our location in South Austin, TX that runs on multiple ACID POS systems that connect individual vendors. This system stores all the inventory, bar, restaurant and eCommerce operations happening under one roof.
Please take a look at a few selected retailers that utilize Acid Point of Sale on a daily basis.
All integrations come with our personal touch!
We make it look easy to connect multiple POS systems, but we actually perform a lot of quality control checks along the way to make sure the implementation exceeds your expectations.
Our thorough installation and testing process includes configuration of server and cloud firewalls, terminal software installation, antivirus, access isolation, hardware/browser compatibility checks and more. Our team guarantees a robust and well tested system.
CONNECT ACID POS TO POPULAR PLATFORMS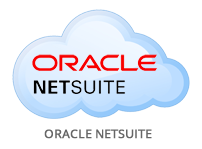 ---