Advanced Retail POS System
Retail store owners deal with constrained budget margins and cut-throat market competition. Managing a retail store involves several time-consuming & tiresome tasks, ranging from management of inventory, reporting of every sale to monitoring profits.
Thus, manual tracking of critical business data does not present a feasible option for most retailers. Simply put, investing precious time in tedious tasks does not let retailers focus on the big picture for boosting their bottom line.
Retail POS System To Your Rescue
Eager to stay clear of common challenges associated with running a retail business? Then, the time has come to consider installing a Point of Sale at your retail store.
POS is a one-stop solution or a dynamic tool for monitoring the movement of items to and fro your inventory.
Our retail point of sale system comes with a myriad of benefits including
● Improved efficiency
● Expanded payment capabilities
● Seamless inventory management
● Employee performance tracking, etc.
While POS seems a necessity today, deciding on the right POS system in line with your needs & budget is no easy feat. To solve this problem, here in the past, we've rounded up seven features you cannot overlook when buying a retail POS system.
This approach is also valid for high risk retail merchants running dispensary pos system or selling adult merchandise or cbd oils for example.
Fast & Efficient Checkout
A POS system sales process must ease off the checkout process. So, the sales team efforts will be optimized managing hundreds of transactions.
Number of Payment Methods
As mentioned earlier, POS helps in expanding your payment capabilities and lets your store go beyond the conventional methods of accepting money- plastic cards & hard cash.
Our advanced POS accepts multiple payment methods, such as mobile payments. This way, you can win the trust of your customers and build a credible market image.
Returns & Refund Features
In the present neck-throat competitive world, a retail store's policy draws a fine line between success & failure. So, make sure you end on the right side with consumer-friendly policies.
You must look for retail POS software that lets you formulate a return policy, taking into account everyone's perspective. POS must-have functionality for managing store credits and initiating refunds without needing any help.
Inventory Management
Inventory management is an indispensable feature to look into your retail point of sale system, no matter if you have a handful of items in stock or a huge warehouse.
Inventory management isn't just about recording the sale, but most crucially, determines which products are performing well, while others are accumulating dust.
Stock Transfer
For a retailer with multiple stores/ inventory locations, this is one feature that cannot be underpinned.
Stock transferring features efficiently maintain the stocks between stores while catering to the present needs of your customers.
Running Promotion Campaigns
Deals, discounts, and sales are all unified as one powerful marketing weapon to give your retail business the much-needed edge over its market competitors.
Choose the best POS system for retail stores to create & manage promotional campaigns without bothering about manually updating the pricing and product info.
Customer Management
As the market competition has become fiercer than ever, the time has come to make every bit of effort to drive the slope of repeat customers forward.
And, one way of accomplishing that is by carefully maintaining & utilizing the customer data.
Inquire your POS provider, does their system have the essential features that can foster customer retention? POS systems for retail stores having a built-in loyalty program feature to open the floodgates of sales.
Apart from these seven features, several things are considered when investing in retail point of sale software such as automated purchasing program, reporting tools, digital signage, shipping integration, and easy installation & integration capabilities. Not to mention integration with online eCommerce platform like magento point of sale.
CONNECT ACID POS TO POPULAR PLATFORMS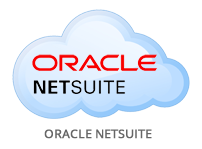 ---