Stogies World Class Cigars
Stogies World Class is a cigar retailer with a lounge stocking humidors, accessories & premium varieties of product cigar gift sets. They also do custom engraving. Stogies has 2 locations in Texas (Houston and Sugar Land).
Client Problem:

Inventory not synced between stores.
Inventory not synced between website.
Lack of features.
Must move from QB POS.
To much unnecessary daily work.
Acid POS Solution:

Integrate new eCommerce website and better inventory rules.
Combine all warehouses and sync live stock between stores.
Add new features and automatic charges.
Share customer account data between stores.
Provide better customer and cashier experience.
Stogies World Class Cigars decided to integrate full capability of Acid POS system combined with all the website features available. They are operating 2 physical stores in Texas and at the moment both stores and website continue to work seamlessly in regards to warehouses and stock on hand.
With abundance of detailed report features and monitoring of daily sales, Stogies World Class cigars is able to deliver stock products quicker to customer audience in the stores and online. Stock inventory is always up to date with perpetual inventory running weekly to maintain in stock status of specific items.
In additional features, Stogies World Class Cigars decided to go with monthly rentals and cash advance accounts for specific customers. Since the store is partially a lounge for private members, all the features had to be seamlessly integrated.
Website also shares gift cards in store and online as well as additional information on specific user. Users can renew their monthly accounts and signup for services right from their online account to stay current.
Client:
Stogies World Class Cigars
Services rendered:
Full eCommerce Web Development
Hardware Store Integration
Acid POS Store Integration
Full Warehouse Sync
CONNECT ACID POS TO POPULAR PLATFORMS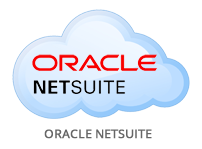 ---