What Is the Essence of POS Sales and Promotions?
As a savvy merchant, you know that running pos sales and promotions can bring in new customers and stimulate your existing patrons to buy more. Everyone loves getting a deal, and well-designed sales can be a boon for your business.
A sale may be as simple as a "buy one get one free" (BOGO) or could be more complex where a customer must get two of one item to get a third at half off. Depending on your business, you may use different strategies. But a good rule-of-thumb is to be careful not to make your promotion too complicated. If your customers or employees get confused, it can lead to disappointment, upset patrons, and lost revenue.
You also want to be sure that your pos capabilities include the flexibility to design sales the way you want them to look. Some POS basic features may consist of the ability to do a BOGO sale or other simple promotion, but don't fit your needs. When you look at the advantages of POS machine, you need to select a system that lets you run your business the way you want, including handling POS eCommerce integration.
Point of sale technology ranges from advanced cloud-based-systems like ACID that allow full functionality to design sales and promotions, to simple POS and inventory system that barely does more than a retail iPad POS or basic POS system. When you are thinking of ideas to boost sales in retail, you need to consider the limitations of whatever system you are using. Do not limit yourself to something that is just a POS machine with cash drawer.
Having POS analytics is also a critical part of optimizing your sales and promotions design. You want to look at your bottom-line from previous sales and see real-time numbers and keep track of retail daily sales report numbers during your promotions.
Systems like ACID that are user-friendly and graphical minimize the amount of POS system training that employees need to input and run sales and promotions. You can buy POS machine online, but then it may be very limited in what it can do for your business. It is crucial to think about what the POS experience means to your business and choose wisely so that your system does not hold you back.
CONNECT ACID POS TO POPULAR PLATFORMS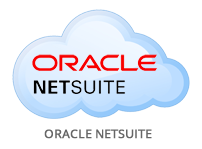 ---