ACID POS will dazzle you!
ACID point of sale is a true multi-outlet (omnichannel) retail solution for inventory and customer management. Developed by store owners, managers, cashiers and accountants, ACID makes it easy to to manage your inventory and track your customer interactions. We deliver tools that help simplify your store operations and let you get back to concentrating on your business.
Multi-Location Management
Multi-Inventory Management
Gift Cards & Loyalty Programs
Certified By Top Payment Processors
eCommerce Website Sync
Purchase Order Management
Group & Individual Discounts
Remote & Secure Access
Remote Location Usage
Employee Management
Service/Rental Management
Inventory Forecasting
Our innovation is unmatched by competitors!
ACID is efficient and fast, but our dynamic, scalable. and customizable approach is what helps our customers succeed. We focus on quality and listen to your needs.
ACID is about customers
We built Acid Point of Sale by gathering information from live store operations. We also listen to our customers when they make suggestions. And in a retail store business, we know that your customers care about checking out quickly and easily. ACID is about meeting your needs as our customer, and fulfilling the needs of your customers.
"Accepting remote location sales with Acid POS saves us so much time on inventory and logistics wherever we go."
Steven Miles, Golden Smoke Cigars, Milwaukee, WI
CONNECT ACID POS TO POPULAR PLATFORMS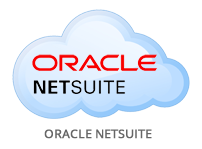 ---