All You Need to Know About Dispensary POS Systems
With numerous US states creating policies in favor of marijuana, the cannabis industry is evolving across many parts of the globe. Here is the US, the industry is still new so many questions are still up in the air. Legal trade of cannabis industry in the United States will be around $146.6 billion by the year 2025.
These figures are adequate to indicate that cannabis-related businesses will make healthy profits in the coming years. Also, withstand the perils of global recession and inflation.
Out of all the opportunities, installing a Dispensary POS System holds the key when you want to go beyond competition and last in the industry.
As each state permits sale of recreational cannabis, retail stores are literally created overnight. What sets you apart from the rest and how will you make it in the industry if you don't take care of it properly in the start?
The legalization of marijuana is taking place pretty rapidly recently in the United States. Governments are implementing new regulations to encourage the use of marijuana more often as a recreational drug.
Majority of these regulations are relatively less known and each has own set of challenges. To stay current, you require a functional, upgraded cannabis point of sale system to ensure your cannabis dispensary adheres to the norms created by both state and federal authorities. This will help you shield your business against possible legal headaches.
Before diving further into details of dispensary POS system, we need to know what exactly POS does.
At a retail store, POS machine is a necessary equipment that lets retailers process the sales, manage inventory and receipts. Higher end point of sale machines and software like Acid POS can manage customers, rewards, several forms of payments, exchanges, access points and most importantly employees and detailed sales reports.
Many perceive the point of sale system as an alternative to the cash register, which is far from the fact.
A POS system empowers retail store to mainly:
● Manage Retail Store
● Manage Employees
● Manage Inventory
● Manage Customers
A cannabis point of sale software system is composed of two components: POS hardware and POS Software.
The hardware includes computing devices such as POS Unit, barcode scanner, credit card terminal, cash register, and thermal printer.
Perhaps one of the most important things to focus when buying new point of sale is to make sure it is fully compatible with the hardware it is working on.
Features To Consider When Buying Dispensary POS Software
To have good basic understanding of dispensary POS system – we need to learn its must-have features:
Safe Transactions
The fundamental of any point of sale system is efficiently processing customer transactions. Our POS system is designed with up-to-date technology enabling fast & safe operations.
Since federal governments are still in limbo for allowing credit card transactions, we offer safe way of accepting credit card with point of banking system. An interactive and uncluttered interface simplifies things for the staff to manage, even during the rush hours.
Reporting and Analytics
Reporting & Analytics, united is one compelling reason, POS systems are popular among the dispensaries too. Ascertain the machine's reporting capabilities to enjoy optimum results out of your POS investment.
Specific Parameters of Reporting Are As Follows:
● Sales Reports
● Employee Reports
● Inventory Reports
● Marketing Reports
● Compliance Reports
Promotion and Customer Relationship Management
Just like any other B2C business, marketing is integral to the success of your cannabis dispensary. Please note, the POS system isn't a marketing or promotional platform. Instead, our cannabis point of sale system significantly improves the customer retention & acquisition results making it the best pos system for small business.
Here are the key attributes to look at:
➔ Ability to collect customer's details to build a subscriber list
➔ Functionality to send purchase receipts and promotional emails directly to the customers.
➔ Run a customizable customer loyalty program
➔ Ability to sell remotely on event
Apart from the above, other tools & features to think over when buying a dispensary POS system include purchase limits, rewards and loyalty problem, processing fees and ability to scale effortlessly over time.
CONNECT ACID POS TO POPULAR PLATFORMS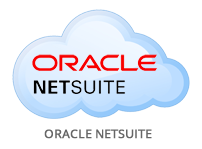 ---