Apparel Point of Sale System
Ideal for fashion boutiques, maternity stores, uniform clothing retail stores, golf shops, lingerie stores, swim suit shops, wedding dress retailers, suit shops, and outlets.
Step ahead of your competition

Sell through retail & online channels

Scale automatically for years to come

Very low credit card processing rates

All your current data will be transferred
Send your contact or call 972-503-6422
Is Your Apparel Point of Sale System Holding You Back?
Your competitors are all getting modernized, and now you can too! ACID POS can help you with a fully scalable system that fits your exact needs now and can easily grow as you do. Offering stellar support and response times!
If you own a clothing store, your fashion-sense is key to helping your business thrive! You know what your customers want to wear, where to source it, and how to sell it. But is your current apparel point of sale system failing you in data, capabilities, and options?
Your point of sale system is old and is holding your business back. You struggle with keeping track of your stock due to multiple products, prices, perpetual inventory calculations and sales lost to out-of-stock conditions. Maybe you've got more than one store plus a website, and it is a nightmare to keep track of your inventory. And to top it all off, your existing clothing point of sale system is slow, merchant fees are high, and you have no way to scale it as you grow or to meet new requirements such as a credit card chip terminal.
ACID POS can solve all these problems for you and do much more – and for less cost of ownership than your existing apparel point of sale system!
If you are in a position that you own one store and an online website? Then ACID POS is perfect for helping you manage your inventory when you sell in both locations and never worry about being out-of-stock again. But it gets better! If you're already larger (or you plan to grow), an ACID POS lets you track inventory in multiple stores and warehouses as you sell at any physical or virtual store. And if you are at a trade show/trunk show or your customer is walking around your shop, you can access all features of your system with an ACID POS cellular tablet!
An old cash register can't send product from another location when you're out-of-stock at your store or calculate perpetual inventory. Even many modern retail store POS systems can't track customer history for loyalty rewards or to help salespeople recommend purchases, track trends, or let your customer see their past purchases and receipts online! An ACID POS system can even let you know which customers are abusing returns.
Retail POS system that does it all!
Run multiple retail stores in live sync
Run multiple websites in live sync
Offer delivery service or store pickup
Best processing rates in the industry
Message from our CEO:
"We understand that running efficient point of sale at your store is an ongoing process and we are dedicated in delivering stellar customer service at any point. As our customer, you are part of ACID ecosystem that you can rely on for years to come. We will make your transition as smooth as possible and continue to bring you the most advanced pos system on the market. Feel the difference that ACID POS makes!"
CONNECT ACID POS TO POPULAR PLATFORMS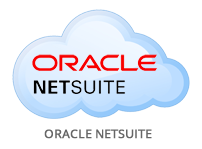 ---