In Store and Curbside Pickup
ACID Point of Sale Features and Capabilities
If you have eCommerce websites or plan to add one or more of them in the future, you will love ACID's Store Pickup feature! This functionality allows website buyers to reserve items on your website and then pay for them when they pick them up at your physical store.
Online customers complete checkout on your website by indicating they will pay at the store. When they arrive, cashiers can easily see all pending store pickups, scan a customer's barcode receipt, or search by order, product, or customer information. Once the order is retrieved, cashiers can easily take payment and complete the sale. Inventory is held by the system when your customer places their order, so it will not be accidentally sold.
Order online and pickup at the store!
The Store Pickup feature is a powerful tool for buyers who want to be sure you have the merchandise they want, before coming out to your store. It is also ideal for those who want to offer patrons the convenience of curbside pickup. Using an ACID POS terminal or tablet, cashiers can easily take payment for any order by cash, check, credit, and debit card – including chip cards.
Some merchants, such as salons, may want to schedule appointments. ACID POS allows merchants to set appointments with many different options, including an anticipated price for a service, and this creates an order in the system. Other appointment management options include:
• ability to mark services taxable or not,
• choice to allow customers to cancel appointments themselves online,
• map visibility,
• contact information specific to the appointment,
• duration of appointments and minimum space desired before the next available session,
• designating recurring appointment slots and weekly hourly availability, and
• choice of stores where sessions are held.
Orders are recalled after a client has finished their appointment, and then any additional charges or adjustments for other services and the tip can be added before the cashier takes payment.
If you offer rentals such as kayaks, bikes, cars, tools, or anything at all, ACID POS has you covered! Customers can create rental requests online for a specific date and time and are given an advanced price for the rental options they choose. Similar to the way an appointment order works, a rental order reserves the equipment and provides the customer with a preliminary price. Then the order can be finalized later to include all costs after the rental is completed.
The rental order configuration is similar to appointment functionality, and also includes:
• hourly prices,
• the maximum quantity of each equipment type available total and by the hour,
• location of the rental, and
• product images and videos.
ACID POS makes curbside pickup, appointment setting, and equipment rental all easy to do. Many businesses require multiple scheduling and inventory systems that must be updated separately. ACID POS is an all-in-one solution that covers 100% of your merchant needs!
ACID POINT OF SALE FEATURES
CONNECT ACID POS TO POPULAR PLATFORMS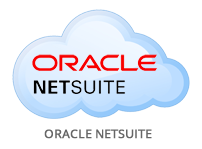 ---