Purchase Power Index and History
ACID Point of Sale Features and Capabilities
Customers keep you in business, and you want to see most of them more frequently. But we also know that there are a few patrons that are more valuable to your business than others. Some customers do a lot of returns, and they hurt your bottom-line. ACID POS has the tools to maximize your number of great customers and help protect your business against some of the others.
One click customer overview!
The Purchase Power Index feature quickly allows you to see the sales history of any customer with a handy graphical format! This feature helps your staff optimize their customer interactions. Using the PPI a user can quickly see:
• last 6 and 12-month purchase totals,
• products bought, and
• refunds.
As you might imagine, being able to quickly eyeball a customer's history is helpful to your employees in determining return-abuse and purchasing trends. ACID POS makes the data easy to sort by date or SKU.
You may want your salespeople to spend more time with customers who have a strong record of purchases with your business. You might also have provided training to better handle buyers that have very high return rates. Additionally, you may want your staff to notice trends in purchases, such as sporting equipment, pocketbooks, or other items that your salespeople may be able to target during a customer's visit to your store.
Per your store's policies and procedures, you might choose to leverage this sales data to flag an account for marketing, abuse, or other business reasons. ACID POS reporting also lets you act on a customer's history. However, having this data available while with customers is a great tool to improve your bottom-line. The ACID POS Purchase Power Index is an essential feature for understanding your customers, protecting your business, and helping maximize your profits!
ACID POINT OF SALE FEATURES
CONNECT ACID POS TO POPULAR PLATFORMS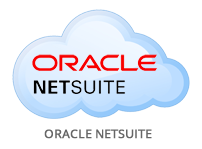 ---