Multiple Retail Locations
ACID Point of Sale Features and Capabilities
The multi-locations feature lets you manage up to 500 stores. This is helpful when you have multiple locations, eCommerce stores, and warehouses. All of your stores, warehouses, and your eCommerce platforms are linked together so you can track your entire inventory.
Connect it all under one unified system!
Any ACID POS location, including the ACID POS on-the-go tablet and eCommerce store, can be used to access inventory with the correct permissions. However, you can also easily limit inventory fulfillment to specific physical or eCommerce website locations. ACID can also run multiple eCommerce websites all tied to one location, ideal for B2C and B2B selling environments.
You can search inventory by warehouse location (which can be configured to be a store or separate warehouse location), department, or category. You can easily view stock at any warehouse location. The system keeps track of product name, SKU, department, warehouse location, quantity remaining, price, and barcodes.
Because users can view stock availability at any time and check full stock or product per location, it allows users to proactively decide when to transfer product to different locations. For instance, you may want to:

• replenish a store from your warehouse,
• rebalance inventory,
• move inventory in anticipation of a greater demand at another location, or
• transfer stock back to or from a warehouse due to seasonal needs.
All transfer actions can be set to trigger automatic emails advising of the action and also have an input field to indicate the reason. Multiple shipping options can be preconfigured and available. Stock can also be sent directly to a customer's address.
Another powerful feature is perpetual inventory accounting to keep track of your stock so that your inventory count is always up-to-date. You can schedule a time and how often this runs, which locations, and other configurable options.
The multi-locations feature is powerful functionality generally only found in expensive enterprise resource planning systems. But it is among the many robust management tools included in the ACID POS package!
The Advanced Customer Information Delivery software is what makes our system really shine. We know that same solution does not fit everyone out of the box. But the scalability and flexibility of the ACID platform lets us tune ACID to fit your business. Our features and components are flexible to fit your needs, and they also stay current with future cloud developments and secure payment updates.
ACID POINT OF SALE FEATURES
CONNECT ACID POS TO POPULAR PLATFORMS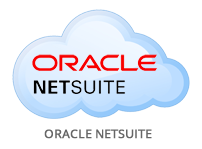 ---