Austin, Texas Point of Sale System
ACID POS provides the retail point of sale features you need and hardware you will love. We are based in Austin, Texas, and provide in-person installation and support throughout Texas, including Austin, San Antonio, Houston, Dallas, and Fort Worth areas.
Local Support and Installation

Sell through retail & online channels

Scale automatically for years to come

Very low credit card processing rates

All your current data will be transferred
Send your contact or call 972-503-6422
ACID Point of Sale Provider Based in Austin, Texas!
Your competitors are all getting modernized, and now you can too! ACID POS can help you with a fully scalable system that fits your exact needs now and can easily grow as you do. Offering stellar support and response times!
ACID is cloud-based, which means you don't have to buy or maintain any expensive back-office servers or software. If you are in Texas, we are local to you, but we also remotely manage and update your system with the latest features and functionality. With ACID you always have industry-leading service and support.
Our retail point of sale system works with Worldpay, Fiserv, BridgePay, and over 80 other merchant processors and gateways. We have the lowest processing fees, value-priced equipment, and the best monthly cost of ownership.
Many customers are requesting home delivery these days, and love being able to order from local stores for speed and convenience. ACID POS supports many choices for shipping with established carriers but also includes delivery functionality that streamlines using your drivers
ACID helps you to manage your delivery drivers with features that allow you to separate them by zip code for the most efficient routing. Drivers can pick up orders from multiple warehouses, locations, and stores. ACID POS cellular tablets even allow drivers to take payments directly from your customers at their doors. The system also works great for in-store or curbside pickup.
Our terminals and tablets all support the latest PCI and PA-DSS standards, unsecured swipes, RFID chipped, Apple Pay, and NFC contactless payments. They also feature a customizable graphical POS system interface and lightning-fast processing that makes transactions a breeze.
With ACID, you can pick from a variety of rugged and elegant hardware options that fit your current business needs. ACID is scalable, so you can get just the terminals you need today and expand as your business grows. The ACID POS terminals feature screen sizes from 16 to 20 inches, customer-facing displays, and cellular-connected tablets you can use anywhere. With ACID, you never pay rental fees on equipment!
Multi-warehouse management is one of the most useful ACID features. You can track your real-time sales and stock at stores, warehouses, and eCommerce sites. ACID lets you add stock, adjust inventory, or transfer merchandise. There are many flexible options for inventory reconciliation to meet your needs. Other POS solutions require expensive third party systems for features we include!
Powerful reporting and recordkeeping are also standard with ACID. Advanced reporting features are customizable, and you always have the data you need at your fingertips.
You can create loyalty rewards or offer automatic VIP discounts as customers reach different levels. ACID supports making discount clubs and loyalty points programs. Coupons, sales, and gift cards are also easy to configure, and they work across all of your stores and websites.
ACID excels at collecting tips and charity gifts. Our donation feature makes it easy for you to raise money for any cause. The tip function allows cashiers or patrons to add gratuities with a variety of customizable options. With both tips and donations, your customers also approve their final charge amount, so there are no disputes.
We are the best small business solution for Texas. Talk to us today for more information about how you can quickly get started with an ACID POS solution that fits all of your current needs and can grow with you in the future.
Retail POS system that does it all!
Run multiple retail stores in live sync
Run multiple websites in live sync
Offer delivery service or store pickup
Best processing rates in the industry
Message from our CEO:
"We understand that running efficient point of sale at your store is an ongoing process and we are dedicated in delivering stellar customer service at any point. As our customer, you are part of ACID ecosystem that you can rely on for years to come. We will make your transition as smooth as possible and continue to bring you the most advanced pos system on the market. Feel the difference that ACID POS makes!"
CONNECT ACID POS TO POPULAR PLATFORMS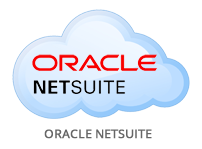 ---