Smoking Hot Bakery Point of Sale System
You create pâtisseries, macarons, and cakes. We have designed a bakery POS system to help you sell them and do so much more! Advanced Customer Information Delivery knows what you need and makes it happen.
Sell through retail & online channels

Scale automatically for years to come

Very low credit card processing rates

All your current data will be transferred
Send your contact or call 972-503-6422
Is Your Bakery Point of Sale System Holding You Back?
Your competitors are all getting modernized, and now you can too! ACID POS can help you with a fully scalable system that fits your exact needs now and can easily grow as you do. Offering stellar support and response times!
Are you using an old bakery POS system that does little more than a cash register? Our cloud-based ACID POS brings you the latest features and functionality you want. We administer it remotely, so you never have to buy, install, or maintain any expensive back-office hardware or software for your retail store.
We know that your customer relationships are everything, and our bakery POS system lets you design loyalty rewards or offer automatic VIP discounts as customers reach different spending levels. You can easily set up special groups like a pastry club, senior discounts, and much more. You can create all sorts of sales, discounts, and coupons precisely as you desire. ACID even has a donation management feature when you want to support a good cause.
Gift cards, loyalty, coupons, and other incentive programs you implement will work across all of your stores and your website too! Your patrons can review their rewards, gift card balances, or even preorder cupcakes online for curbside, in-store pickup, or delivered by your drivers! ACID supports delivery driver routing, online ordering, and shipping.
Our customer relationship features also allow you to store notes and valuable patron data such as birthdays, allergies, or that a particular client loves to be notified each time you introduce a new flavor of doughnuts! You decide what is important and our bakery point of sale software system allows you to track it.
You always have the data you need at your fingertips. Your website and stores can also know in real-time what you have in the oven and available to sell. ACID bakery point of sale software includes a purchase history log and other advanced reporting features and the ability to design your own. This sort of functionality is usually only available with expensive external enterprise resource planning programs, but it is core to our bakery point of sale system!
ACID POS supports the latest PCI and PA-DSS standards, unsecured swipes (not preferred), RFID chipped, Apple Pay, and NFC contactless payments. Our bakery POS system terminals are beautiful and elegant. ACID tablets are great to use around your store or when you are doing a remote bake sale or catering. All terminals and tablets accept credit, debit, and chip card transactions and complete checkout lightning-fast!
We partner with over 80 gateways and merchant processors, including Worldpay, Fiserv, and BridgePay. ACID POS can get you the most economical processing fees.
Your employees will appreciate the ease of using our tip management feature. It lets your cashiers and customers add gratuities during checkout from either dollar amounts or percentages that are preset. Your patrons approve the final total amount, so there are no disputes later. Our bakery point of sale software system tracks all tips to make your bookkeeping simple.
An ACID bakery point of sale system is scalable and affordable, so you can get just what you need today, but be ready to expand as you grow. It is much more than a cash register or credit card chip terminal. Contact us today to see how we can provide a complete solution for your retail store and eCommerce needs!
Retail POS system that does it all!
Run multiple retail stores in live sync
Run multiple websites in live sync
Offer delivery service or store pickup
Best processing rates in the industry
Message from our CEO:
"We understand that running efficient point of sale at your store is an ongoing process and we are dedicated in delivering stellar customer service at any point. As our customer, you are part of ACID ecosystem that you can rely on for years to come. We will make your transition as smooth as possible and continue to bring you the most advanced pos system on the market. Feel the difference that ACID POS makes!"
CONNECT ACID POS TO POPULAR PLATFORMS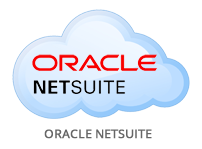 ---