The Beauty Salon Software Point of Sale and Parfumerie POS Tailored for Your Needs
If you run a parfumerie, hair, nail, massage, or other beauty oriented business, ACID POS offers powerful features you need in your retail store!
Sell through retail & online channels

Scale automatically for years to come

Very low credit card processing rates

All your current data will be transferred
Send your contact or call 972-503-6422
Is Your Salon Point of Sale System Holding You Back?
Your competitors are all getting modernized, and now you can too! ACID POS can help you with a fully scalable system that fits your exact needs now and can easily grow as you do. Offering stellar support and response times!
Appointment setting is a breeze with our beauty salon POS. ACID allows you to offer your clients many different options when setting appointments, including anticipated prices, times, taxable status, and locations. Your staff can make appointments over the phone, or customers can book on your website. Patrons may pay in advance, and you can later collect any additional fees, such as tips or other services. Or you can let them defer payment until after their session with you.
Instead of having to use multiple systems to check availability, charge for services, or keep track of recurring appointments, our beauty salon software point of sale does it all for you. You can designate regular hours, length of sessions, the time between them, choice of locations, and much more. ACID also makes it easy for staff to search for appointments.
You will love the tip management functionality of our beauty salon software point of sale system. Your beauticians or patrons may add gratuities during checkout from either dollar amounts or preset percentages. Your clients approve their final charge amounts, and it prints on their receipts. ACID records all tips for your records.
Our beauty salon point of sale system can keep track of all of the inventory you have in one store or many. It supports multi-warehouse management, which follows your stock at all of your stores, warehouses, and what you sell on your eCommerce websites.
With ACID, you can quickly check your perpetual real-time inventory. You can also add new stock, adjust inventory, or transfer merchandise. Your eCommerce store and physical locations always know what you have available and where it is located. There are several flexible stock reconciliation methods.
You may create any kind of discounts for specific groups such as seniors, students, teachers, an exclusive VIP club, or others. You can also offer sales, coupons, and gift cards, with any conditions you want for their use. Gift cards, sales, loyalty points, and all other promotions work across your retail store and website!
Your beauticians and other staff can use our ACID POS tablets to check customers in and out with a credit card chip terminal anywhere in your store. There is no need for clients to bottleneck at a reception desk! All ACID tablets and POS terminals support the latest PCI and PA-DSS security, unsecured swipes (not preferred), RFID chipped, Apple Pay, and NFC contactless payments. No cash register can do all this!
Our beauty salon software point of sale system is cloud-based, so you do not have to buy or maintain expensive back-office hardware. ACID automatically remotely updates with the latest software and new features!
ACID is scalable, so you can get just the terminals or tablets you want and then add to your system as your parfumerie or salon gets larger! You will love the versatility of our beauty salon software point of sale system and your customers will too!
Retail POS system that does it all!
Run multiple retail stores in live sync
Run multiple websites in live sync
Offer delivery service or store pickup
Best processing rates in the industry
Message from our CEO:
"We understand that running efficient point of sale at your store is an ongoing process and we are dedicated in delivering stellar customer service at any point. As our customer, you are part of ACID ecosystem that you can rely on for years to come. We will make your transition as smooth as possible and continue to bring you the most advanced pos system on the market. Feel the difference that ACID POS makes!"
CONNECT ACID POS TO POPULAR PLATFORMS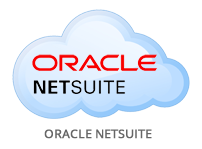 ---