Top Rated Retail Point of Sale Solution
Simple yet powerful for you and your employees to use. Fast transactions, robust reporting tools, superior inventory management, and excellent customer loyalty functionality are just the tip of the iceberg with an ACID cloud based system.
Sell through retail & online channels

Scale automatically for years to come

Very low credit card processing rates

All your current data will be transferred
Send your contact or call 972-503-6422
Is Your Retail Point of Sale System Holding You Back?
Your competitors are all getting modernized, and now you can too! ACID POS can help you with a fully scalable system that fits your exact needs now and can easily grow as you do. Offering stellar support and response times!
Does your current retail point of sale solution lack the features you need? Do you struggle with your hardware working correctly with the software? Is it a challenge to keep everything running? Is your system slow and hard to use? An ACID POS is the best point of sale solution and the answer to your medium or small business frustrations!
Because ACID is based in the cloud, you never have to purchase or maintain back-office hardware or software. Your system is always remotely managed and updated with the latest features. As the world changes, your POS system software will too!
With ACID, you can choose the elegant and rugged terminals and tablet options that fit your medium or small business. ACID is scalable, so you can select just the hardware you need today and add to your system when your business expands. Our terminals feature screen sizes from 16 to 20 inches, clear customer-facing displays, and cellular-connected tablets that you can use around your store, curbside, or at remote locations. All equipment is available at competitive prices, so you never pay repetitive rental fees.
ACID makes shipping, delivery, online ordering, and in-store or curbside pickup easy to implement. Buyers can complete purchases online or on the phone too. Your medium or small business staff will appreciate the customizable and straightforward graphical POS system interface that makes transactions easy and quick wherever you complete them.
Worldpay, Fiserv, BridgePay, and over 80 other merchant processors and gateways partner with ACID to deliver the lowest merchant fees with a fast and reliable checkout experience. Our terminals and tablets all support the latest PCI and PA-DSS standards, unsecured swipes, RFID chipped, Apple Pay, and NFC contactless payments.
You can track your real-time sales and stock at stores, warehouses, and eCommerce sites. The system lets you quickly add stock, adjust inventory, or transfer merchandise. There are many flexible options for inventory reconciliation to meet your needs. ACID retail point of sale makes multi-warehouse management a reality without any added software or cost.
We know that your retail store cares about customer relationships. With ACID, you can set up loyalty rewards or offer automatic VIP discounts as customers reach different purchase tiers. You can create discount clubs or design a loyalty points program. You can create coupons, sales, and gift cards precisely as you want. And gift cards, coupons, loyalty points, and customer data is available at any ACID POS, tablet, or eCommerce website!
ACID also handles optional additions to checkout, such as tips and charity gifts. The donation feature makes it easy for you to collect money for charities and the community. The tip function allows cashiers or patrons to add gratuities from either dollar amounts or pre-configured percentages. With both tips and donations, your customers approve their final charge amount, so there is no confusion. ACID tracks all gratuities and gifts to make your accounting simple.
Advanced reporting features are customizable in ACID and include many pre-configured options such as a purchase history log and the ability to create custom reports. Powerful reporting and recordkeeping are available for all of your needs.
Let us show you how ACID is the best point of sale system software for your medium or small business. We want to be your solution and would love to talk with you about how we can help your medium or small business!
Retail POS system that does it all!
Run multiple retail stores in live sync
Run multiple websites in live sync
Offer delivery service or store pickup
Best processing rates in the industry
Message from our CEO:
"We understand that running efficient point of sale at your store is an ongoing process and we are dedicated in delivering stellar customer service at any point. As our customer, you are part of ACID ecosystem that you can rely on for years to come. We will make your transition as smooth as possible and continue to bring you the most advanced pos system on the market. Feel the difference that ACID POS makes!"
CONNECT ACID POS TO POPULAR PLATFORMS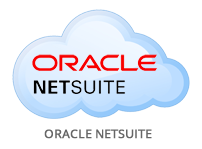 ---