Bar & Restaurant POS System
Take your small or medium-sized restaurant or bar pos to the next level now with ACID Service Point of Sale. Advanced Customer Information Delivery is a robust POS system and a complete management solution. It is your all-in-one answer.
Get full website with your new POS

Integrate retail & online sales

Scale automatically for years to come

Very low credit card processing rates

All current data will be transferred
Send your contact or call 972-503-6422
Is Your Bar or Restaurant Point of Sale System Holding You Back?
Your community bars and restaurants are all getting modernized, and now you can too! ACID POS can help you with a fully scalable system that fits your exact needs. Offering stellar support and response times!
Full Website / Online Ordering
ACID also includes a state of the art website. We invite you to look at our website sample at Restaurant / Bar Website Demo. The ACID Service POS also includes the ability for customers to make reservations online. Patrons love being able to open bar tabs from their mobile phones without having to use a card!
Full Delivery & Pickup Management
Online and phone ordering with in-store or curbside pickup is fully supported. ACID also lets you run your delivery service using your drivers. These integrated features provide substantial value over using expensive third-party services for order and delivery management.
The new M Series Mobile Point of Sale tablet is Wi-Fi, and 3G/4G cellular-enabled so it can work at any location. It is perfect for in-store, curbside, and remote customer checkout. ACID also supports delivery driver routing using the M Series tablet. It is ideal for restaurant and bar settings.
Boosting your business and online presence is a breeze with all the tools for successful social media integration built into ACID. Our marketing group can even promote your website for you in your local, regional, or national market.
If you want to host a band or other event, ACID Service Point of Sale includes a ticketing system. Customers can buy your special event or show tickets from home, their mobile devices, or at your restaurant. Elegant black and white ACID POS Series L and K terminals and ACID Series M cellular tablets are interconnected with your system. Tickets can be purchased and validated anywhere at the time of the event. No special setup is required, so your cellular tablets are always ready to go on location!
ACID POS Series L, K, and M units are value-priced and perfect for your restaurant or bar. They support PCI and PA-DSS standards, RFID chipped, Apple Pay, and NFC contactless payments. All systems can be configured with your menu flow, colors, and business logo branding. The system supports all of the leading payment partners to give you the lowest processing fees.
ACID POS cellular-enabled tablets can complete transactions at any location using sign receipt or touchless. We handle split, void, and the ability to run various payment options and print from any printer. And the system supports all of the leading payment partners to bring you the lowest processing fees.
All ACID Service Point of Sale systems offer a purchase history log and an abundance of other advanced reporting features and analytics. You can always have the sales, employee, inventory, reservation availability, and any other data that you need at your fingertips. Your website and physical stores are continually updated in real-time.
Enjoy the ability to run promotions, offer gift cards, set up loyalty rewards, manage charity collections, and much more. ACID Service Point of Sale lets you track customers and store notes and other data about them. Fraud protection features include functionality to avoid fake authorization on tabs and flagging bad customers for the future.
Your operations with ACID Service Point of Sale are a breeze too. Employees can easily clock in and out of the system. Your hostess and chef functions are handled by the system also, including table organization, cooking timers, completion times, and more.
There are never any equipment rental fees with ACID or purchase and maintenance of expensive back-office servers and software. Because the system is cloud-based, everything is remotely managed and updated. Your restaurant can get the POS terminals you need now and add more as you grow.
ACID offers you the lowest monthly cost of ownership, and industry-leading features usually only available in multiple separate systems. Talk to us about how you can get started with ACID Service Point of Sale today!
Bar and Restaurant POS system that does it all!
Customize your touchscreen the way you like.
Run state of the art websites in live sync
Open bar tabs remotely and sell tickets
Best processing rates in the industry
Message from our CEO:
"We understand that running efficient point of sale at your bar and restaurant is an ongoing process and we are dedicated in delivering stellar customer service at any point. As our customer, you are part of ACID ecosystem that you can rely on for years to come. We will make your transition as smooth and continue to bring you the most advanced pos system on the market. Feel the difference that ACID POS makes!"
CONNECT ACID POS TO POPULAR PLATFORMS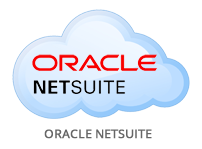 ---