Ideal Medical Marijuana Dispensary Point of Sale System
Our system offers Point of Banking (POB) functionality, which means you can accept debit cards at your cannabis selling location. We can drastically reduce your transaction fees too!
Sell retail & online for pickup / delivery

Scale automatically for years to come

Low credit card processing rates

All your current data will be transferred
Send your contact or call 972-503-6422
Is Your Dispensary Point of Sale System Holding You Back?
Your competitors are all getting modernized, and now you can too! ACID POS can help you with a fully scalable system that fits your exact needs now and can easily grow as you do. Offering stellar support and response times!
Our Point of Banking transactions overcome all the shortcomings of credit card processing and offer one low fixed fee with fast and reliable handling. Compare this to high standardized credit card processing costs! You do not even need a merchant account. ACID POS is your perfect medical marijuana pos system solution!
POB operates like an ATM, so customers must enter their PIN, and this offers protection to the merchant. Once a POB transaction is completed, the money is instantly transferred to your dedicated business account, with no batch timeline delays. There are also no more ACH transaction fees. An ACID POS stores real-time data about all your transactions for easy accounting and inventory management.
All of this functionality is part of our Cannabis Point of Sale software. ACID POS is a game-changer in functionality, cost, and convenience. Our dispensary point of sale system does not require a merchant account and is reliable and fast. You get low fixed rates, and no batching is needed!
ACID POS partners with Wordpay, Fiserv, BridgePay, and 80 other merchant processors and gateways. We most surely already partner with anyone you want to use and offer the lowest processing fees!
ACID POS supports multiple options for shipping with any carrier you'd like, such as USPS, UPS, and FedEx. Our cannabis point of sale system also has a delivery module that lets merchants coordinate their shipping from warehouses at multiple locations around town. Additionally, drivers can be separated by zip code to facilitate the most efficient routing of orders and use an ACID POS cellular tablet to take payment using a charge chip card at delivery.
Your competitors might still be using an old cash register that does nothing but ring up sales. But an ACID POS system can track customer history for loyalty rewards or offer automatic VIP level discounts as customers reach different levels. The built-in customer relationship manager can even let you know which customers are abusing returns.
Never run out of stock again as an ACID POS has auto-stock level controls you can set for reordering and low-stock notifications. It can also calculate perpetual inventory. ACID POS gives you full inventory management and a customer relationship manager that can even let you know which consumers are abusing returns.
Do you have some customers that buy individually, others that buy a bundle or a box? ACID POS has you covered! You can add multiple barcodes for the same product so you can sell it in various quantities, depending on what your customer wants. Patrons can also order online and pick up in your store. An old cash register can't do that!
Modernize your system and never be outdated again, because ACID POS is cloud-based and always maintained and updated with the latest features. Please click here to find out how you can start with a fully scalable ACID POS system that is perfect for your immediate needs and can grow with your business!
Retail POS system that does it all!
Run multiple retail stores in live sync
Run multiple websites in live sync
Offer delivery service or store pickup
Best processing rates in the industry
Message from our CEO:
"We understand that running efficient point of sale at your store is an ongoing process and we are dedicated in delivering stellar customer service at any point. As our customer, you are part of ACID ecosystem that you can rely on for years to come. We will make your transition as smooth as possible and continue to bring you the most advanced pos system on the market. Feel the difference that ACID POS makes!"
CONNECT ACID POS TO POPULAR PLATFORMS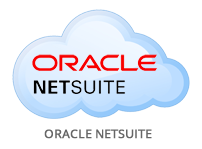 ---