Electronics Store POS Software Built for Your Retail Store Needs
You already know that an electronics retail store has unique challenges. We created our electronics store POS software to have the flexible and powerful features that you need and want to conquer those hurdles.
Sell through retail & online channels

Scale automatically for years to come

Very low credit card processing rates

All your current data will be transferred
Send your contact or call 972-503-6422
Is Your Electronics Point of Sale System Holding You Back?
Your competitors are all getting modernized, and now you can too! ACID POS can help you with a fully scalable system that fits your exact needs now and can easily grow as you do. Offering stellar support and response times!
The ACID electronics store point of sale software supports multi-warehouse management, to track your stock at your stores, warehouses, and your eCommerce website sales. You always know your current real-time perpetual inventory. The system can also let you add new stock, adjust inventory, or transfer merchandise.
You can take inventory with multiple methods for stock reconciliations. ACID has a purchase history log and other advanced reporting features, so you can always have the data you need at your fingertips. Your website and stores can also know what you have in stock and where it is located in real-time.
If you want to offer delivery service or online ordering with in-store or curbside pickup, ACID POS has that covered. You may allow customers to complete purchases online or on the phone, and also curbside using ACID tablets that are fully functioning credit card chip terminals.
Your salespeople can use ACID POS tablets to check out customers anywhere in your store, so they never have to go to an old cash register! You can also use our cellular-equipped tablets remotely when at trade shows or trunk shows. ACID tablets and all ACID POS terminals support the latest PCI and PA-DSS security, unsecured swipes (not preferred), RFID chipped, Apple Pay, and NFC contactless payments.
ACID POS offers a variety of features that you need in your electronics store POS. You can get started by editing our included premade label designs or making your own. ACID label printing is entirely customizable to create labels in the sizes, specific barcode formats, and layout choices that best suit your retail store.
You can create barcode labels for quantities of one, but also barcodes that will add multiple items with a single scan. For instance, if you are offering bundle packs of media or cables. Barcode management in ACID POS makes creating, editing, printing, and scanning barcodes a breeze. ACID empowers you to optimize your use of barcodes to simplify your operations!
Scanning products is quick and easy with our electronics store POS software. However, ACID mix and match features allow you to let customers and cashiers search and order products by details such as color, size, or whatever other item specifics you envision!
ACID lets you protect your high theft and large-dollar items too. You may configure your system so specific cashiers require a second employee to confirm the purchase (such as for junior employees or trainees). And you might also choose to require dual-approval for transactions of specific stock items.
Our electronics store POS software is cloud-based. You may sell computers and software, but now you do not have to buy or update expensive back-office equipment for your retail store. ACID is entirely remotely maintained with the newest software and features.
You can begin with just the terminals you want and then add to your electronics store POS software system as your business gets larger! Because ACID point of sale is cloud-based, your future retail store and eCommerce scalability are unlimited.
Our electronics store point of sale software also allows you to set up sales, loyalty programs, coupons, multiple types of discounts, and gift cards. And like all ACID pos features, this functionality is available across stores throughout your physical locations and websites!
ACID POS is partnered with over 80 merchant processors and gateways to get you the cheapest transaction rates. Our electronics store pos system is also lightning-quick for the best consumer experience. Schedule a free consultation with us today to find out how our electronics store point of sale software can propel you to new heights!
Retail POS system that does it all!
Run multiple retail stores in live sync
Run multiple websites in live sync
Offer delivery service or store pickup
Best processing rates in the industry
Message from our CEO:
"We understand that running efficient point of sale at your store is an ongoing process and we are dedicated in delivering stellar customer service at any point. As our customer, you are part of ACID ecosystem that you can rely on for years to come. We will make your transition as smooth as possible and continue to bring you the most advanced pos system on the market. Feel the difference that ACID POS makes!"
CONNECT ACID POS TO POPULAR PLATFORMS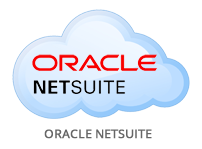 ---