ACID Point of Sale Features and Capabilities
ACID POS includes an Age Verification feature that lets you swipe a customer's driver's license or state-issued identification card, and it will calculate your customer's age. This powerful feature eliminates the guesswork and errors for bar and restaurant staff when determining if the guest is of legal drinking age and has a current ID.
This information is time-stamped and securely logged in the ACID POS system for proof that your staff checked the ID before service. In addition to the data displayed on the screen, the log also captures:
• time and date of the swipe,
• identification number and expiration, and
• full address.
This data is available for every scan, even if a subsequent purchase is not completed for that person. It can easily be exported from the ACID system. This protects your establishment with a record of everyone who was in a party.
All expired identifications will display as red, as it is not valid. For valid IDs, the age shows in large font and is red for 1-17 years, orange for 18-20, and green for 21 and over to help your staff determine who they can serve.
ACID uses the magnetic stripe barcoded data on the back of a customer's identification instead of scanning the front of the ID or connecting to a government database. Additionally, the system does not record an image of the IDs, including pictures and other information customers might not want you to store. You can reassure your patrons that you respect their privacy concerns. Age check verification can be disabled if you do not want to use it.
The Age Verification feature gives you peace of mind knowing that your business complies with state and federal laws.
ACID POINT OF SALE FEATURES
CONNECT ACID POS TO POPULAR PLATFORMS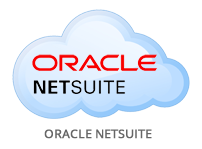 ---