ACID Point of Sale Features and Capabilities
Branding your business is easy with ACID. You can customize the customer-facing display with your personalization, including your colors and logo. These features make ACID your own and help customers to remember your brand. All of your employee screens may also be customized with whatever layout and menu options you want.
You can choose the color of the lines and general background color to match your store's brand and also compliment your logo. You may brand receipts with the same logo or a different image.
ACID also lets you show a slideshow of up to three images that play before the customer's receipt is shown on the screen. You can choose one to three images and also set the delay between the slides. This is a great feature to promote sales, loyalty programs, new products, and more.
You also have the option of having the receipt screen show products as they are added to the order or keep the slideshow running. The possibilities are endless. And because your customer's eyes are watching the display, you have a captive audience!
You can get gift cards, VIP cards, and ID badges with your logo and branding too! Check out the ACID Customer Shopping Portal (https://www.acidpos.com/shop/) for some options.
ACID provides the flexibility you want and need to promote your brand identity. You can easily make changes to any aspects of the customized displays, through our simple management tools. There is no complicated programming required.
You work hard to promote your brand. ACID can help you keep the momentum going!
ACID POINT OF SALE FEATURES
CONNECT ACID POS TO POPULAR PLATFORMS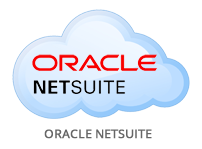 ---