ACID Point of Sale Features and Capabilities
The ACID POS Labeling and Setup feature easily allows merchants to create barcode labels for their inventory. Zebra and Dymo printers and common label stocks are fully supported. ACID gives merchants a variety of customizable options for creating labels that suit their businesses.
Design your own barcode labels!
ACID POS includes several premade label designs that can be used immediately or modified for your specific needs. The customizability to build labels includes:
• settings for variable label sizes,
• support for multiple barcodes, including Code-128, Code-24, Interleaved 2 of 5, Code-39, Identcode, ITF-14, Leitcode, and Royalmail,
• font size and formatting choices.
You can easily import your existing lists of barcode data, including your SKU, barcode, quantity to add to cart with one scan, supplier, and purchase date.
You can create labels for one product at a time and also barcodes that will add multiple items with a single scan. For instance, if you want to offer several of the same product as one lot, such as if a merchant offers the sale of individual cigars or a pack of five. ACID lets you create SKUs for single quantity of an item and also for mutliples.
ACID POS allows you to print in bulk when you have multiple labels to create. Or if you need to print just one label at a time, that is supported too!
You may also choose what you want on every label, so that you can print them for all of your needs, like inventory management. You can use them for boxes, shelves, and other applications in addition to your retail products. You may choose to print labels that contain: name, your SKU, price, cost, manufacturer, and other parts. The ACID labeling functionality can be used for multiple purposes.
Our ACID store offers a full range of printers and labels for your convenience, including the ACID POS printers that support thermal printing, USB, and Bluetooth. However, Zebra, Dymo, and other standard printers and supplies are supported so that you may use your existing equipment and stock!
The ACID POS Labeling and Setup features are designed to be easy to use, yet give you all the functionality you want. ACID makes it easy to begin printing labels the way you need them for your business!
ACID POINT OF SALE FEATURES
CONNECT ACID POS TO POPULAR PLATFORMS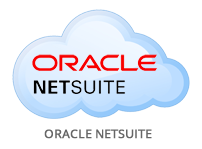 ---