Daily Sales Summary (DSR)
ACID Point of Sale Features and Capabilities
We know how important sales are to any company. ACID POS provides a robust Daily Sales Report that shows all the numbers so you can see the complete picture of your business for any period. It is a comprehensive accounting tool.
All your sales data available in real time!
You can get Daily Sales Reports anytime during a day, for any specific date, or for a range of time. The DSR report gives you all of your numbers for a physical or e-commerce store location. You can get a complete picture of your sales at one store or turn on the compete-mode and compare other stores for the same time interval!
The Daily Sales Report shows a snapshot of store sales for any period you choose. This is useful for drilling in on store locations to review their sales and see details such as:
• sales by department segmentation and customer groups,
• products sold,
• cash, non-cash payments, and gift card use,
• promotions and discounts,
• tips and donations,
• refunds,
• tax calculations,
• and much more!
ACID's internal options can give you all the details you need for successful accounting and tax collections. However, you can also export one store's inventory to a third-party service such as QuickBooks, Fishbowl, T-HUB, or Webgility if you desire.
The ACID DSR drills down to all of the fine details so you can look at any of the specific information such as gift cards, tips, credit card use, department, customer group, or any granular numbers that you need.
The Daily Sales Report tells you exactly how any of your stores are doing at any point during the day or period that you specify. You can also export or share any pieces you desire for specified intervals.
ACID Daily Sales Summaries feature gives you all the accounting that you need in one secure location. Getting the details about your sales is a necessity for your accounting, and having this functionality built into your POS means that you do not have the expense and trouble of using third-party software.
However, the value of the ACID Daily Sales Summaries feature goes beyond providing convenience. You will find that our comprehensive and useful reporting is an invaluable tool for fine-tuning your sales efforts!
ACID POINT OF SALE FEATURES
CONNECT ACID POS TO POPULAR PLATFORMS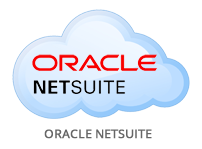 ---