ACID Point of Sale Features and Capabilities
Your business may choose to take donations for a charity, community collection, or another good cause. ACID POS makes accepting donations a breeze!
The Donation Management feature can be activated and deactivated as you prefer.
onations are available with all payment methods, including cash, check, and credit/debit card payments. When enabled, cashiers and customers see the option for donating on ACID POS terminals, tablets, and on any linked eCommerce websites.
You may configure donations in the following ways:
• Disabled with no donation options available.
• Choice of a specific dollar amount, for instance, $1, $3 and $5.
• Allow rounding up to the next dollar. For example, a $34.25 (after tax) purchase would be rounded to $35, and result in a 75 cent donation.
• You may elect to offer either the "specific dollar amount" or "rounded to the next dollar" gift options or turn them both on for maximum flexibility.
During checkout, the name you specify for the donation will appear to the cashier and customer on ACID POS devices and your linked eCommerce website before the transaction is processed. The customer can choose the amount they would like to give and approve the total amount of the order before it is processed.
The printed receipt details all sales information, including the donation, which is added after-tax to arrive at the final total. ACID POS keeps a record of all donations to simplify your accounting.
Imagine the possibility of being able to collect for your favorite charity every day or during seasonal periods. A lot of businesses love being responsive to a local need to raise money for a good cause. ACID POS is proud to help you make the ability to give an effortless part of any transaction.
ACID POINT OF SALE FEATURES
CONNECT ACID POS TO POPULAR PLATFORMS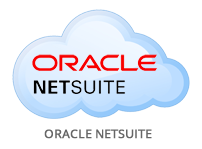 ---