Employee and Timesheet Management
ACID Point of Sale Features and Capabilities
ACID POS helps you manage your employee attendance with its full-featured Employee Management functionality! ACID makes it simple for your staff to punch in and out on any ACID POS terminal to register their time.
Follow your employees via timesheet management!
Workers will love the ease of using ACID to clock in and out of the system whenever needed:
• at the start of their shifts,
• for lunch,
• any unexpected circumstances,
• when working split-shifts,
• at the end of the day, and
• any other time that they need to clock in and out!
ACID lets you assign a secure, standardized ID for each worker, which they can either key in manually or quickly scan from an ACID Smart ID Badge. Our standardized ID system gives your employees the peace-of-mind that their log-ins and log-outs are secure. Employees are protected from someone else logging them in or out of the system without their badge or secure standardized ID.
ACID ID cards are available to purchase individually or in packs of ten. They feature your employee's name, picture, title, and an easy-to-scan barcode. The badges look great and hold up well under long-term use. They make it easy for your employees to quickly punch-in and punch-out of their timesheet without errors.
Your staff will love being able to view their timesheets at any time. Some may want to doublecheck that they logged-in at the beginning of their shift or back in after lunch. Your workers will also appreciate being able to check their time at the end of the week to confirm their total working hours.
Administrators with proper permissions can easily make changes as they are required. Consolidated timesheets make tracking all of your employees' activity easy to view, so payroll is a breeze!
The Employee Tracking feature of the ACID POS system frees you from having to log employee hours separately in another system. It is an excellent solution for managing staff time at your business!
ACID POINT OF SALE FEATURES
CONNECT ACID POS TO POPULAR PLATFORMS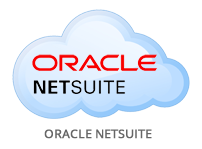 ---