Ticket Sales and Event Management
ACID Point of Sale Features and Capabilities
ACID is a powerful and versatile point of sale system that lets you create, sell, and redeem event tickets! If your company runs shows or special gatherings, this functionality is a lifesaver and will automate the process!
Sell and redeem tickets at location!
Your business may only occasionally need to handle ticketed events, or you may do them all the time. But either way, ACID POS seamlessly provides you integrated ticketing and redemption ability. ACID keeps track of every aspect of the ticketing process, so you never have to worry about the number of tickets sold, locations, variable pricing, or any of the other details that can make ticket-selling a hassle.
A music store might occasionally showcase bands, an electronics retailer might want to run trade shows, or you might wish to ticket for a community event or other purpose. No matter your reasons, ACID can manage your ticketing and redemption as easily as it does your regular sales. And even if you are not charging for tickets, ACID can still handle all of the logistics of tracking so that you do not overfill your venue!
You can create ticketing with options that include:
• location of each batch of tickets (such as backyard, balcony, etc.),
• date (can be a specific date or a range),
• hour (time covered by the event),
• options such as general admission, VIP ticket, etc.,
• advanced pricing, and
• much more!
You can sell tickets at physical stores, online and anywhere with an ACID POS tablet. Tickets can be easily validated and redeemed on-location with an ACID POS tablet!
You can set up a variety of discount options for your tickets, including date ranges that offer reduced prices for early-bird purchasing before a particular date. You may also offer loyalty points, discount groups, sales, and coupons. As it does with any transaction, ACID POS affords you complete flexibility in how you want to incentivize customers!
The ACID POS Ticket/Event Management feature offers complete event management functionality. It is seamlessly integrated into your ACID system, so no additional software, log-ons, or training is needed for your employees to sell and redeem tickets. While other systems struggle to provide essential POS functions, ACID gives you superior point of sale implementation and so much more!
ACID POINT OF SALE FEATURES
CONNECT ACID POS TO POPULAR PLATFORMS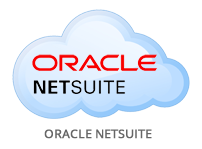 ---