ACID Point of Sale Features and Capabilities
Gift cards are a powerful merchant tool, and ACID POS offers excellent functionality for handling them! The system allows you to create, track, and redeem gift cards and gives you multiple options for managing them.
Buy or use gift cards online or at any retail store!
You may also choose to issue gift cards instead of a refund or store credit when a customer is returning product. It is a best-practice to issue gift cards to a customer you have registered in your system; however, a buyer does not have to be registered in the ACID POS system to buy or use a gift card.
Gift card codes can be created when a card is sold, scanned from existing, non-loaded gift cards at the time of purchase, or your eCommerce store can handle code creation.
You may sell cards of any value you like and make them redeemable at any or all of your stores. ACID POS terminals can access the remaining values of cards, or customers can check them online by themselves if you have an eCommerce store.
You may choose to have cards printed by a vendor, or you can also purchase them at the ACID online store in sets of 1000, 500, or 250 cards. We will print them with your logo, and the average processing time is nine days.
Some customers may buy gift cards as a present for others. Holiday seasons offer great opportunities to sell cards! You may choose to offer discounts for gift card purchases or have contests or promotions where you issue cards. For instance, you could offer a card as an incentive for a certain dollar purchase.
No matter how you choose to use them, gift cards are a great promotional tool to encourage your customers to return to your stores. They also help bring in new patrons. ACID POS opens up a world of possibilities for using gift cards!
ACID POINT OF SALE FEATURES
CONNECT ACID POS TO POPULAR PLATFORMS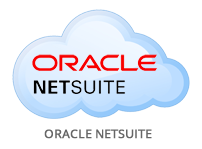 ---