ACID Point of Sale Features and Capabilities
The Tee Time Management feature in ACID POS empowers golf courses to let golfers select services and choose tee-off times on their e-commerce site, phone, or at the course.
Manage your golf tee times at the club via online or point of sale reservations. Customize to your needs!
ACID POS empowers you to offer your customers the ability to create tee-off times with many different options, including an anticipated price for services, equipment, time, location, and more. This creates an order in the system that the customer can pay for immediately on your e-commerce site or defer payment (if you choose) until after they have golfed.
Management options include:
• ability to mark services as taxable or not,
• number of players,
• how many holes will be played,
• the choice to allow customers to cancel appointments themselves online,
• map visibility if you have multiple courses,
• contact information specific to the venue selection,
• equipment included (for instance a cart),
• adjustable cancelation policy,
• duration of the reservation and minimum space desired before the next available session,
• recurring scheduling preferences (for example, closed Mondays), and
• designating recurring reservation slots and weekly hourly availability.
Your staff can recall orders after your golfer has finished playing, and then any additional charges or adjustments for other services and a tip can be added before taking payment. You never have to worry about being overbooked or struggling to check availability in multiple systems and different locations. Your golfers will love being able to choose reservations at their own pace and see the approximate cost of services beforehand.
ACID POS makes it easy for your employees to search for reservations in various ways, including date, customers, location, and services. It is simple to keep track of what arrangements are pending and to make any necessary adjustments. And your golfers can check the status of their tee times online themselves.
The ACID POS Tee Time Management feature gives your golf club powerful scheduling options that help you maximize your club's availability. Your golfers will love being able to simplify the process of choosing tee times. And your staff will appreciate how easy ACID makes the process too!
ACID POINT OF SALE FEATURES
CONNECT ACID POS TO POPULAR PLATFORMS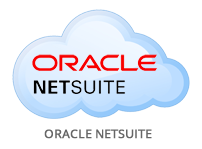 ---