ACID Point of Sale Features and Capabilities
The Quoting and Invoicing feature built into ACID POS allows you to create purchase orders for your suppliers and generate quotes for your customers. You can offer customized product pricing to your shoppers and also make buying proposals to vendors.
Invoice Customer with Ability To Pay Online!
Allowing customers to apply for quotations increases their purchases and reduces abandoned carts on your website. The friendly user interface makes it easy for customers to request a quote. The system keeps track of your negotiation with shoppers and sends emails after each action. The ACID POS system streamlines each step of the process.
You have complete flexibility over how you allow customers to request quotations, with options that include:
• choice of accepting customer-proposed amounts,
• ability to add multiple products into one quote,
• automatically approving a submitted quote based on your preset percentage amounts,
• easily generate printable or emailable PDF files,
• include shipping and handling price and tax,
• ability for customers not yet in the system to get quotes and estimated shipping prices,
• converting a quote to an order with one click,
• standard layouts included and flexibility to create your own, and
• adjustable time limits for quote expiration.
When using the system to generate purchase proposals to your vendors, it works similarly as when your customers use it from your e-commerce site. It lets you quickly create a PDF with your proposed pricing. When the vendor agrees, the proposal converts to a purchase order. Or you can skip directly to generating a purchase order to send to your supplier.
ACID POS keeps track of unreceived purchase orders and also allows your staff to receive partial shipments. Any inventory that is received is updated in real-time and available to all of your sales channels.
The Quoting and Invoicing feature is a powerful sales aid and purchase order tool. It provides a tremendous boost to help you leverage browsers into buyers and also negotiate the best deals from your vendors.

ACID POINT OF SALE FEATURES
CONNECT ACID POS TO POPULAR PLATFORMS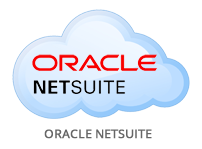 ---