Layaways and Payment Plans
ACID Point of Sale Features and Capabilities
As many customers have less credit these days, offering layaway offers an excellent opportunity to capture more sales from customers and build their loyalty. Customers visit stores regularly to make payments and buy more when they can use layaway.
ACID POS fully supports layaways. You may allow it only for specific products you choose individually or assign it to all of your offerings.
When you enable layaway on a product, your e-commerce website will indicate that it is available with a partial payment. You may set a minimum of two installment amounts or permit as many as you'd like.
Customers shopping online or with the help of your staff at a store can see a breakdown of suggested installment amounts (not including custom options, shipping, tax, and any discounts) depending on how many payments a customer prefers. This allows them to choose an option that fits their budget.
When cashiers assist a customer with putting items on layaway, they can adjust payment to be higher or lower, per your store's policies. You may also set a fixed amount for the initial downpayment on an item.
Customers may make installment payments and check the status of their layaways both online and with your staff at POS terminals or tablets, regardless of where they initiated the layaway. At your e-commerce store, they may see their layaways on their customer dashboard. Your cashiers have a variety of options for pulling up layaways.
Management can always check the status of all layways or run reports on layaway details, including:
• order ID,
• contact details, and
• paid and remaining installment amounts.
ACID has real-time inventory management that spans your stores, warehouses, and e-commerce websites. You always know what is in stock, on hold, running low, or needs reordering. ACID gives you full layaway functionality with the ability to customize it to your needs.
ACID POINT OF SALE FEATURES
CONNECT ACID POS TO POPULAR PLATFORMS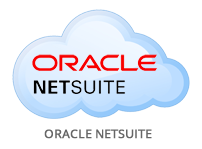 ---