Multiple eCommerce Websites
ACID Point of Sale Features and Capabilities
The multi-eCommerce websites functionality allows you to have one or more eCommerce websites synchronized with your physical stores and warehouse inventory. ACID POS allows for full-customizability with this feature so you can share inventory across any physical or virtual locations or have completely separate stock. Likewise, the user can customize which stores share customer data.
Your B2C and B2B in one place!
Similar to the multiple retail locations feature, the multi-eCommerce websites functionality allows you to effectively manage one or more eCommerce stores with inventory stored in multiple locations. Additionally, when customers are shared, all data such as loyalty rewards, shopper credit card data, gift cards, consumer histories, and profiles are available across your system with the appropriate permissions. All activity is fully synchronized in real-time.
Purchases completed in your physical stores or on any ACID POS cellular tablets are reflected automatically on linked websites, so you do not inadvertently have out-of-stock conditions after a sale. Likewise, any website purchases are updated when viewed on your physical POS system. Additionally, any triggers that you have set up for preemptive ordering or email notifications can be activated by linked websites.
Even if you do not currently have an eCommerce website, ACID POS can help you establish one! You can choose what inventory you want available and the rules for customer handling, variable pricing, and whatever other options you require. Fully customizable selections also include shipping, variable tax handling, and more. Websites can be configured to show available store inventory for pickup or shipping. The multi-eCommerce websites functionality far exceeds many of the standalone eCommerce platforms.
The multi-eCommerce websites feature is another industry-leading feature of the ACID POS system. It allows brick and mortar businesses to dominate the online market with none of the headaches of having to operate a separate system.
The Advanced Customer Information Delivery software is what makes our system really shine. We know that same solution does not fit everyone out of the box. But the scalability and flexibility of the ACID platform lets us tune ACID to fit your business. Our features and components are flexible to fit your needs, and they also stay current with future cloud developments and secure payment updates.
ACID POINT OF SALE FEATURES
CONNECT ACID POS TO POPULAR PLATFORMS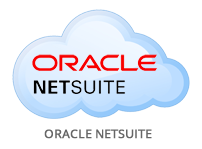 ---