ACID Point of Sale Features and Capabilities
ACID POS partners with Worldpay/Fiserv, Cardconnect (FirstData), BridgePay, and 80 other merchant processors and gateways. We already partner with anyone you want to use and offer the lowest processing fees!
Charge, refund or exchange in multiple ways!
You never have to worry about security or compatibility with ACID POS, as the system is always updated with the latest Payment Card Industry Data Security Standard (PCI) and Payment Application Data Security Standard (PA-DSS). The ACID POS system has multiple added security systems to prevent double charges, to instantly see what is charged on the payment portal and other features so you can quickly address any discrepancies!
You can complete sales anywhere using an ACID tablet. The cellular connection is perfect for trade shows or other events. Store credit, gift cards, loyalty rewards, VIP, and customer data are available and updated in real-time and are available at any ACID POS terminal! You can complete refunds, exchanges, and voids from anywhere too. All features are available online, on ACID tablets, or any terminals!
ACID POS supports multiple payment options in addition to cash, checks, gift cards, reward points and store accounts:
• Chip cards are fully supported. Customers can insert cards with embedded microchips into our chip-enabled terminals. ACID allows options for chip only, chip-and-PIN and chip-and-signature.
• Contactless/NFC/RFID supports Apple Pay, Android Pay, Google Pay, Samsung Pay, Fitbit Pay, or any mobile bank application. This near field communication and radio frequency-identification technology works with cellphones as well as RFID/contactless credit cards.
• Point of Banking operates like an ATM, so customers must enter their PIN. POB allows ACID to offer credit and debit card acceptance to Cannabis and other merchants who may have been unable to find credit card processors who would let them accept cards due to risk!
• Unsecured magnetic swipes are supported; however, they are not recommended due to security concerns with this older technology.
• Full eCommerce support with options for card-not-present.
The ACID tablet allows phone or online orders to be completed with card chip processing when your driver delivers. The ACID tablet also allows payment from any location, including trunk/trade shows with a full range of options.
ACID POS has elegant, affordable, and 100% compatible hardware. It also works with Ingenico Group and Verifone terminals and offers cloud-based virtual credit card terminals and direct wire connections. However you want to connect, ACID POS offers the fastest terminal responses in the industry, so your customers don't have to wait!
ACID POS is powerful, flexible, and user-friendly. It is scalable, so you can get just the equipment you need right now, yet be ready to grow for the future. We are continually upgrading our cloud-based system, so our customers know they will always have access to the best payment options in the industry.
ACID POS provides a variety of options for dealing with customer returns and accounting for customer credits. Returns, exchanges, and voids are quick and easy to track when you have an ACID POS system!
ACID POINT OF SALE FEATURES
CONNECT ACID POS TO POPULAR PLATFORMS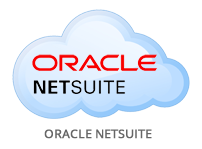 ---