Cashier and Product Override
ACID Point of Sale Features and Capabilities
The ACID POS Employee and Product Overrides feature provides protections for specific products. It can also be used in stores that employ minors but have items that require an adult to complete the sale. All options are entirely configurable, depending on your needs.
Control your cashier staff and merchandise sales with override functions!
ACID allows you to safeguard high-dollar merchandise or items that may be more prone to employee-theft by requiring a second worker to check the sale before it is completed. Another worker can quickly eyeball the transaction and then enter their secret pin to process the sale. It is quick and easy protection that reduces inventory loss!
The Employee and Product Overrides feature:
• can protect specific high-dollar merchandise by requiring a second employee to complete the sale,
• lets you set a dual-cashier necessity for employees in training,
• allows an adult cashier flag for products that the law restricts to sales by adult cashiers,
• provides a full audit trail of all sales and secondary approvals, and
• allows bypassing of protections with the correct permissions.
The dual-approval check can be enabled on specific items and also for particular users. Select cashiers can complete checkout by themselves, and non-flagged items can also be sold as usual. We know that protecting your most valuable merchandise is critical to your bottom-line.
If you have an employee in training, you can also require a secondary cashier to enter their pin before the transaction is completed. ACID POS is easy to learn and use, but you may still want that second set of eyes on their sales for a few days. The dual-approval requirement assures you that the new worker is well-supervised.
If your business offers products that must legally be sold by adults, such as alcohol or cigarettes, ACID POS has you covered too! You can designate those specific products to require someone of legal age to complete the sale.
We can help safeguard your merchandise, your employees, and assist you in complying with laws that require adult cashiers. ACID POS Employee and Product Overrides is another of our many features that provide you with essential functionality and extra peace-of-mind.
ACID POINT OF SALE FEATURES
CONNECT ACID POS TO POPULAR PLATFORMS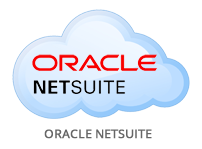 ---