Refunds, Exchanges, and Voids
ACID Point of Sale Features and Capabilities
Refunds, exchanges, and voids may not be your favorite part of doing business. However, ACID POS gives you powerful features and options for reducing the pain in handling them!
When you have a customer who you want to grant a return and refund, you can easily find the order by scanning or keying the order number at the bottom of a customer receipt. You can also locate orders by customer name, date, and the total amount of the purchase.
Guide your cashiers step by step!
ACID POS gives you the option of refunding all of an order, part of an order, or offering an exchange. Additionally, you can make adjustments to the refund amount, for instance, if you want to charge a restocking fee, deduct for missing parts, damage, or other reasons. Your cashiers may offer the refund to the original card on file, to a different card, or cash if you permit these options, though they can also be blocked. Additionally, ACID POS can also refund to store credit.
Cashiers are guided step-by-step in making refunds, and all options are configurable to your preferences. All returns are easily seen in reports, and you can also configure notifications to email.
Refunds are specific to the product(s) purchased on the original order, and you can set up options that include rules for returning different merchandise. For instance, you can block a refund or require it to be to store credit or a gift card. You may also allow exchanges towards lower-cost products where the system refunds the difference to the customer or gives credit towards a higher-priced item and prompts the cashier to collect the difference.
Loyalty points that were initially credited to a customer for an item that is refunded are automatically deducted when the purchase is reversed. This is reflected in the system, and also shown on the customer's receipt for the refund.
Payment reversals are available for up to 24 hours after a sale or before 11 pm central time, whichever comes first. Cashiers can easily void by pressing the reversal button on an order page. After voids are no longer available, refunds and exchanges can still be completed.
Any exchanges, refunds, voids, or other transactions are all available for review in reports. Additionally, the system can be configured to send notifications.
ACID POS provides a variety of options for dealing with customer returns and accounting for customer credits. Returns, exchanges, and voids are quick and easy to track when you have an ACID POS system!
ACID POINT OF SALE FEATURES
CONNECT ACID POS TO POPULAR PLATFORMS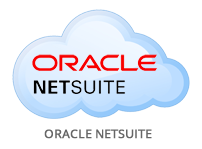 ---