Multiple User Permissions and Roles
ACID Point of Sale Features and Capabilities
ACID POS gives a merchant total control over what access to grant any user. You can easily define security privileges for your employees who use your ACID system.
Create your own rules and permissions!
ACID allows a merchant to create different custom roles and choose what permissions those identities have. Specific users who do the same jobs can be set up so that they have identical access. For instance, you might have store manager, assistant manager and cashier roles configured.
All user access is password-protected so that you are always in control of what employees can do and also know which people completed specific actions. You can set user accounts to inactive without deleting them for instances when you have employees away from your store for extended periods. Roles that you have made to align for specific jobs can be easily reused for other people who will perform the same business functions.
You may choose to limit cashiers to ringing up sales, assistant managers to handling returns, and managers to more advanced features such as changing prices, SKUs, names, and other inventory functions. As your business grows or changes, ACID POS allows complete flexibility in the creation of as many custom roles as you need. Each role can be tailored to jobs you currently have or may create in the future, such as a purchasing manager or inventory clerk.
All of the menus are completely customizable and can be set to appear differently depending on the roles you have defined. For instance, a casher-level menu might not show the ability to do a return or price change. Access to all of ACID POS reporting features for reviewing detailed information about your business are also easily controlled based on roles you have assigned.
The ACID POS Multi-User Permissions feature allows you to configure access to your system for the way you run your business. You can always choose exactly what you want your different employees to access to keep it simple for them and secure for you.
ACID POINT OF SALE FEATURES
CONNECT ACID POS TO POPULAR PLATFORMS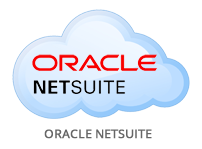 ---