Footwear Point of Sale System
Created for fashion brand shoe stores as well as boutiques. Segment your shoe shop by style, brand, width, height, toe, material and other options. Sell boots, shoes, slippers or specialty footwear online and retail store at the same time.
Step ahead of your competition

Sell through retail & online channels

Scale automatically for years to come

Very low credit card processing rates

All your current data will be transferred
Send your contact or call 972-503-6422
Want a Footwear POS System That Understands the Shoe Business?
Your competitors are all getting modernized, and now you can too! ACID POS can help you with a fully scalable system that fits your shoe store needs now and can easily grow as you do. Offering stellar support and response times!
You already know that selling shoes is unlike any other retail business. You have to be ready with every shoe, in every size, and always have all the accessories a customer wants. And keeping track of a shoestore inventory is challenging with just one location. But managing all of those dress shoes, boots, slippers, pumps, sneakers, and running shoes becomes harder if you have multiple shops and an eCommerce store. You already have to deal with customers who have a size 8 foot that they want you to fit into a size 6 boot. Let us help you take a load off your mind and your feet!
Our ACID Point of Sale system is built for you and is much more than a cash register! It can keep track of all of your inventory in real-time, calculate perpetual inventory, and eliminate those lost sales due to running out-of-stock! And it can do this for just one store or multiple stores, warehouses, and eCommerce websites.
Our Footwear POS system is cloud-based and scalable, and there is no expensive back-office hardware to buy and maintain. You can get just the terminals you need right now, and easily add to your system as your business gets larger!
ACID POS systems have elegant yet inexpensive hardware and run with cloud-based software, so your system is always maintained, upgraded, and cutting-edge. ACID POS partners with over 80 merchant processors and gateways, including Wordpay, Bridgepay, and Fiserv, so we can offer the very lowest processing fees! The systems support requirements such as a credit card chip terminal and are easily integrated with new technology.
Do you want a modern retail store system with all the features you've dreamt about but are worried about the price? ACID Point of Sale systems can help you with a fully scalable system that fits your budget and exact needs now and can easily grow as you do. If you already have multiple stores, an eCommerce website, and more, ACID POS is right for you too!
Our ACID POS lets you track inventory in multiple stores and warehouses as you sell at your store, your website, or even at a trade show/trunk show when you use an ACID POS cellular tablet! Customers love it when you can access your system while they're on the salesfloor with you!
An old cash register can't check your inventory from your warehouse or another store or preemptively order stock for you before you run out. An ACID POS can calculate perpetual inventory, track customer history for loyalty rewards, or help you recommend shoes to customers based on their previous purchases. The system can track trends, let your customers view their receipts and purchases online, and even tell you which customers are abusing returns.
ACID POS is a cloud-based platform, so it is always up-to-date, and you don't have to buy expensive server hardware or software or worry about maintaining the system. An ACID POS system is future-proof, and you can start with just the number of terminals that you need right now.
Footwear Retail POS system that does it all!
Run multiple retail stores in live sync
Run multiple websites in live sync
Offer delivery service or store pickup
Best processing rates in the industry
Message from our CEO:
"We understand that running efficient point of sale at your store is an ongoing process and we are dedicated in delivering stellar customer service at any point. As our customer, you are part of ACID ecosystem that you can rely on for years to come. We will make your transition as smooth as possible and continue to bring you the most advanced pos system on the market. Feel the difference that ACID POS makes!"
CONNECT ACID POS TO POPULAR PLATFORMS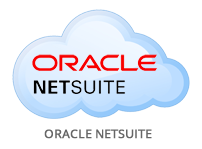 ---