Katy, Texas Point of Sale System
Katy has beautiful scenic areas like the Mary Jo Peckham Park and the Great Southwest Equestrian Center (a favorite amongst horse lovers). Museums include the Katy War Veterans Memorial Museum and the Katy Heritage Museum. Shoppers have plenty of choices, including Katy Mills, which features many stores, cinemas, and a food court.
Local Support and Installation

Sell through retail & online channels

Scale automatically for years to come

Very low credit card processing rates

All your current data will be transferred
Send your contact or call 972-503-6422
Choose an ACID POS for Your Katy, TX Business

ACID installs retail POS systems in Katy, TX. We are located in Austin, about 135 miles northwest of Katy via I-10 and TX-71. We support customers in Mission Bend, Pecan Grove, Richmond, Rosenberg, Sugar Land, Stafford, Missouri City, Bellaire, and the rest of Texas. We are excited to offer in-person installation and service for small to medium Texan businesses!
Advanced Consumer Information Delivery POS systems are 100% cloud-based. All of the server processing that runs the system is virtual. Feature updates and support are done remotely by ACID. You never have to purchase or maintain any expensive back-office hardware, which keeps your costs down.
• Continue with your current website or use the included e-commerce site
• Loyalty programs, VIP discounts, sales, coupons, and gift card support
• Fits your business today but is easily scalable for tomorrow
• Many options to simplify inventory reconciliation
• ERP-level real-time tracking and reporting
• Robust employee management tools
• Product variant support for size, color, and other variables
• Texas-based 24/7 virtual and in-person support
• Complete purchase order and receiving management
• Industry-leading transaction rates
• Product variant support for variables like size and color
• Customer, sales, and inventory data easily transfer from your existing POS
Choose from many value-priced yet elegant and rugged cash register terminals. They have screen sizes from 16 to 20 inches and two displays. You can also add cellular-enabled tablets for curbside pickups, delivery drivers and enabling checkout throughout your store. The tablets are also great for remote locations like trade or trunk shows.
ACID allows your customers to order online for delivery, curbside or in-store pickup. It also facilitates picking orders from various warehouses, locations, and stores. ACID POS systems support third-party shipping options and routing your delivery drivers by zip code. You can also use our cellular-enabled tablets to take chipped payments directly from customers at their homes.
All of our terminals and tablets feature NFC contactless, RFID chipped, Apple Pay, and the latest PA-DSS and PCI standards. The cloud-based infrastructure frees you to buy only the terminals you need today and then add more as your business grows. There are never recurring rental fees for tablets, registers, or other equipment, which keeps your operating costs low.
We customize the user interface on all terminals to suit your retail business, restaurant, bar, or service company. ACID uses your colors and logos for screens and receipts for a polished and professional checkout experience that matches your company branding.
You can set up VIP discounts, loyalty programs, gift cards, sales, coupons, reservations, and many other features that work at your website and physical stores. ACID can connect to your current website, or you can use our included e-commerce store.
We have relationships with over 80 merchant transaction handlers, including Worldpay, Fiserv, and BridgePay, and work to secure the lowest transaction fees. Or you can keep your existing gateway or processor, and we will get you the best rates. ACID's lightning-fast transaction processing and low downtime keep customers happy.
Multi-warehouse management lets you adjust inventory, and robust reporting functionality gives you real-time access to your metrics and stock. ACID's powerful customized reports make management easy.
Choose ACID and get value-priced equipment and the lowest cost of ownership without sacrificing quality or service. We handle installing updates and new features remotely, leaving you to concentrate on more important things.
Katy offers "Small Town Charm with Big City Convenience." ACID's POS systems are customized and sized to your company's needs — yet provide the convenience and powerful features of an enterprise-level system. Contact us today to find out more about ACID and how it is the right fit for your business!
Retail POS system that does it all for Katy, TX!
Run multiple retail stores in live sync
Run multiple websites in live sync
Offer delivery service or store pickup
Best processing rates in the industry
Message from our CEO:
"We understand that running efficient point of sale at your store is an ongoing process and we are dedicated in delivering stellar customer service at any point. As our customer, you are part of ACID ecosystem that you can rely on for years to come. We will make your transition as smooth as possible and continue to bring you the most advanced pos system on the market. Feel the difference that ACID POS makes!"
CONNECT ACID POS TO POPULAR PLATFORMS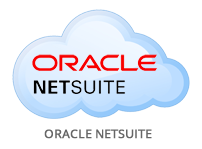 ---