Cigars and Tobacco Point of Sale System
You sell the best cigars, humidors, tobacco products, and accessories. But are you using a limited POS system in your retail store? You may find that our ACID POS system may rival your enjoyment of your favorite smoke!
Sell through retail & online channels

Sell sticks, bundles and/or boxes

Very low credit card processing rates

All your current data will be transferred
Send your contact or call 972-503-6422
Is Your Tobacco Point of Sale System Holding You Back?
Your competitors are all getting modernized, and now you can too! ACID POS can help you with a fully scalable system that fits your exact needs now and can easily grow as you do. Offering stellar support and response times!
We know your patrons are your number one commodity, and the ACID POS system has a built-in customer relationship manager with all the best features you need. Our tobacco point of sale system can track customer details and history for monitoring loyalty rewards, offering VIP discounts, or even handling subscriptions for your "cigars of the month club" and other recurring services. Our system was designed by retailers to include the features you need!
Some of your customers may come in frequently to buy individual cigars, while others may prefer to buy a bundle or sales by the box. ACID POS lets you create multiple barcodes for the same product so you can sell it in various quantities, depending on your needs. ACID POS can easily calculate taxes for multiple categories of cigars. Patrons can also order online and pick up in your store. An old cash register can't do all of this!
If you have an eCommerce store or plan to add one in the future, ACID POS has you covered for online sales! All of the features you want to use in-store are available on your website too. Your inventory syncs up in real-time with all your stores, warehouses, and eCommerce site. A customer can access their data such as subscriptions, orders, loyalty programs, and even locker rentals because the ACID POS has full website sync!
An ACID POS gives you complete inventory control across multiple locations and warehouses in real-time. It can calculate perpetual inventory, and it eliminates running out of stock with numerous inventory control features, including automatic reordering and triggered emails.
Our tobacco point of sale system is cloud-based and scalable. This means you do not have to buy or update expensive back-office hardware. Your system is always remotely maintained with the latest software.
We care about your budget, and you can start with just the terminals you need and add to your system as your business gets larger! Because ACID Point of Sale is cloud-based, there is no limit to your retail store or eCommerce scalability with an ACID POS system! We can grow with you.
ACID POS partners with over 80 merchant processors and gateways to get you the best available rates. Our systems are all Payment Card Industry Data Security Standard compliant and support the latest technologies, including credit card chip terminal requirements. ACID is easily integrated with new technology, so your POS will never be outdated.
We want to be your tobacco point of sale solution. Our support staff and elegant POS hardware make it look easy to connect multiple terminals. We want to help you with an implementation that exceeds your expectations.
All ACID equipment is easy to use, and all hardware is 100% compatible. Our team guarantees a robust and well-tested complete retail store solution. To find out more, click here to schedule a free consultation.
Retail POS system that does it all!
Run multiple retail stores in live sync
Run multiple websites in live sync
Offer delivery service or store pickup
Best processing rates in the industry
Message from our CEO:
"We understand that running efficient point of sale at your store is an ongoing process and we are dedicated in delivering stellar customer service at any point. As our customer, you are part of ACID ecosystem that you can rely on for years to come. We will make your transition as smooth as possible and continue to bring you the most advanced pos system on the market. Feel the difference that ACID POS makes!"
CONNECT ACID POS TO POPULAR PLATFORMS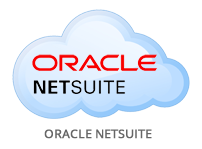 ---