Leading Gun Shop POS System
ACID Gun Shop pos system is ideal for firearm, ffl checks, custom ammo, pistols, guns, shooting range, specialty hunting, and recreational apparel retail stores.
Step ahead of your competition

Sell guns through retail & online channels

Scale automatically for years to come

Low credit card processing rates

All your current data easily transferred
Send your contact or call 972-503-6422
If you own a firearms store, ACID is the gun shop point of sale for you. Is your POS system limited to just running transactions and is holding your business back? Do you struggle with keeping track of your stock due to multiple products, prices, perpetual inventory calculations, and sales lost to out-of-stock conditions? ACID is your solution.
If you've got more than one store plus a website, we can make it simple to keep track of your inventory. Plus, ACID is a fast gun shop POS system, can secure you the lowest merchant fees and can help you scale as you grow or to meet new regulations or other requirements.
ACID POS solves gun shop point of sale problems – and for less cost of ownership than your existing firearms system. Your competitors are modernized, and now you can be too! Because ACID POS is entirely cloud-based, the software is always maintained remotely and upgraded regularly. You have no expensive back-office software or hardware to buy and maintain.
All ACID tablets and POS terminals support the latest PCI and PA-DSS security, RFID chipped, Apple Pay, and NFC contactless payments. It does more than any cash register could ever do!
ACID lets you protect your high theft and big-dollar items too. You may configure your system so specific cashiers require a second employee to confirm the purchase (such as for junior employees, trainees, or underaged employees who you do not want to complete a transaction without supervision). You might also choose to require dual-approval for purchases of specific stock items or if paperwork must be checked at the time of the transaction.
If you have a shooting range or run classes, appointment setting is a breeze with our gun store POS. ACID lets you offer your clients many different options when setting appointments, including anticipated prices and multiple locations. Your staff can make appointments over the phone, or customers can book on your website. Patrons may pay in advance, and you can later collect any additional fees, such as for ammo, accessories, or other services.
An ACID POS system can also help you keep track and fulfill the unique requirements of your firearms and ammo business. Besides exclusive ability to use our inventory stock management app, you will also be able to use our proprietary perpetual inventory software. For instance, it can help you with FFL submissions. Assistance with the Federal Firearms License form 7/7CR is just one of the many customer interactions you can easily track with an ACID gun store POS.
An ACID gun shop pos system is perfect for helping you manage your entire inventory and also comes with a fully functional eCommerce store. System lets you track inventory in multiple stores and warehouses as you sell at any physical or virtual store. You never have to worry about being out-of-stock or overbooked for shooting range appointments again. And if you are at a trade show/trunk show or your customer is walking around your shop, you can access all features of your system with an ACID POS cellular tablet and have a credit card chip terminal too!
An old cash register can't send products from another location when you're out-of-stock at your store or calculate perpetual inventory. Even many modern retail store POS systems can't track customer history for loyalty rewards or to help salespeople recommend purchases, track trends, or let your customer see their past purchases and receipts online! An ACID POS system can even let you know which customers are abusing returns.
Because ACID POS is a fully cloud-based platform, the system is future-proof, and you can start with just the terminals that you need. Please click here to set up a free consultation. We want to learn more about the needs of your gun store business and discuss how an ACID POS system can help you.
Guns Retail POS system that does it all!
Run multiple retail stores in live sync
Run multiple websites in live sync
Offer delivery service or store pickup
Best processing rates in the industry
Message from our CEO:
"We understand that running efficient point of sale at your store is an ongoing process and we are dedicated in delivering stellar customer service at any point. As our customer, you are part of ACID ecosystem that you can rely on for years to come. We will make your transition as smooth as possible and continue to bring you the most advanced pos system on the market. Feel the difference that ACID POS makes!"
CONNECT ACID POS TO POPULAR PLATFORMS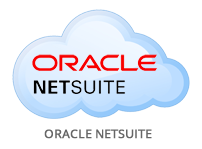 ---